MS Dhoni all set to launch cricket academy in Dubai
The academy will be set up in the Springdales School, Al Khail.
Updated - Aug 14, 2017 7:44 pm
3.1K Views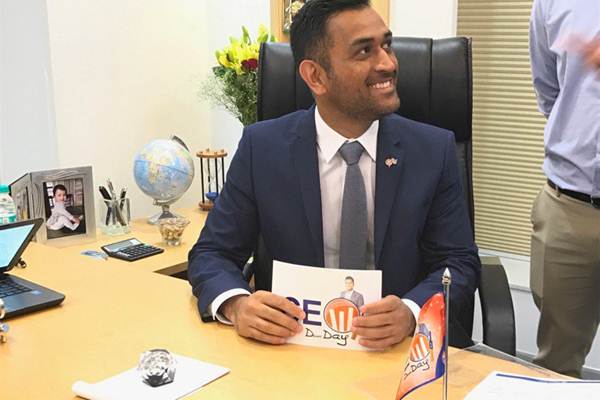 Former Indian captain and the current wicket-keeper of the national side in limited overs cricket, MS Dhoni, is all set to launch his cricket academy in Dubai. Dhoni recently signed up with Pacific Sports Club (PSC), a Dubai based company. Dhoni's academy will be set up in the UAE in collaboration with PSC. As per the quotes in Gulf News, MS Dhoni has expressed his eagerness on ensuring that the game reaches the worldwide audiences.
He is keen on seeing the academy being a successful stepping stone in achieving the same agenda. The academy will be set up in the Springdales School, Al Khail. Dhoni, at present, is all set to fly to Sri Lanka for the limited overs international assignment. He was named in the Indian squad for the 5 ODIs and a T20I that the Indian team will play there. Soon after the conclusion of the series, he will be flying to Dubai to complete this assignment as well.
"Sports has attained a global stature not just for fostering athleticism and sportsmanship, but also as a viable business platform that involves many different stakeholders, from small businesses to big conglomerates and organisations. I am delighted to be a part of the club and will contribute in any means possible to make it a success," quoted MS Dhoni.
PSC express their delight
PSC were delighted to announce their association with MS Dhoni. Entrepreneur Parvez Khan of the Pacific Ventures noted that they are glad to have signed up the collaboration deal with one of the legends of the game. The Pacific Ventures had earlier owned the Capricorn Commanders in the Masters Champions League. He noted that Dhoni will be the face of the academy that will popularise the sport in the gulf. He promised high quality coaching facilities at the academy.
"Pacific Sports Club is excited about its association with MS Dhoni, a superstar in the field of cricket. PSC has all exclusive rights to MS Dhoni Cricket Academy (MSDCA), not just in the UAE but other GCC countries, South Africa and the UK. Dhoni will be the brand ambassador for the academy and will be hands-on at the PSC with frequent visits. What makes this venture exciting is that this is for the first time ever that the cricketer is launching his academy and he chose Dubai for the launch of his new venture," he said.
"We will offer a high-level plus coaching and training as well as a strategic sports development programmes managed by some of our well-known and beloved sports personalities. PSC and MSDCA will be working hand-in-hand to develop and launch training camps that will hopefully become a breeding ground for future professional athletes," Khan added further.