MS Dhoni's 183 against Lanka motivated me to take up cricket: Delhi cricketer Moksh Murgai [Interview]
Moksh Murgai is aiming to enter the IPL auction pool through some stellar performances in Delhi's U-25 league.
Updated - Sep 1, 2021 4:51 pm
390 Views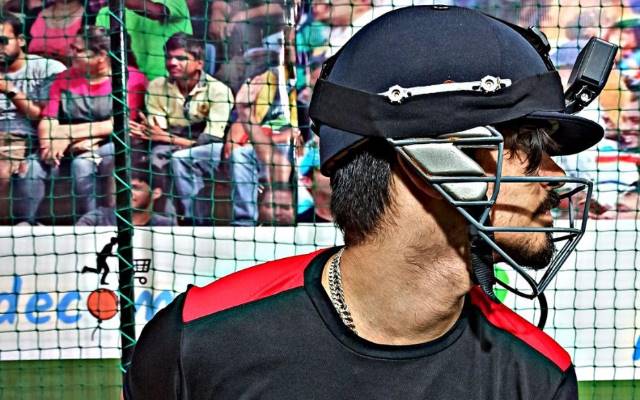 Follow us on Google News
At the current point in time, India seems blessed and therefore, brimming with young and exceptional talents. There isn't a city or state untouched from where cricketers aren't making name for themselves. Even talking of cricket at the highest level, the bench strength of the Indian national team is so sound that a player is ready each time to grab his chance with both hands.
Talking of one of such upcoming talents from India, Moksh Murgai, is an Indian professional cricketer from Delhi's Pitampura. Moksh has played nationals from Delhi in sub-junior, junior & senior categories. He has also been an active member of District/Interzonal and zonal level cricket in Delhi and went on to represent India in a tournament in 2018-2019 which got staged in UP's capital city Lucknow.
Excelling at the university level, the batting all-rounder was also elected as Sports president of Delhi University in 2019-20. Owing to his remarkable action in local tournaments and domestic circuit, he bagged two consecutive contracts from SH sports in 2019-20 and R seven sports in 2021-22. Murgai recently chatted with CricTracker and opened on various aspects of his career.
Q.1 At what age you began your cricketing journey and how has the family supported you so far?
I began while I was seven and family has been my strength. Though they have few concerns about my academics, they support me fully.
Q.2 Who's your biggest inspiration and what pushed you to take up this sport?
MS Dhoni has been my biggest source of motivation. The day he played a stunning knock of 183 runs against Sri Lanka, I got a lot of inspiration from it. He was a style icon too with long hair and I loved following him.
Q.3 What would you call your proudest moment so far?
I was representing India in a tournament in Lucknow in 2018-19 and there were international teams. We played against Australia and the national anthem of my nation was played there which made me really proud and happy. DDCA is considered Delhi's biggest tournament where I scored more than 850 runs and took 20 plus wickets and this feat also motivated me a lot.
Q.4 Since MS Dhoni is your inspiration, have you tried hands at wicketkeeping too?
No, I consider him my idol in terms of batting and his big-hitting inspires me a lot.
Q.5 What was your feeling when u bagged back-to-back two contracts?
It was great, to be honest. The best feeling comes when you realize that your hard work is being paid off and people are noticing you.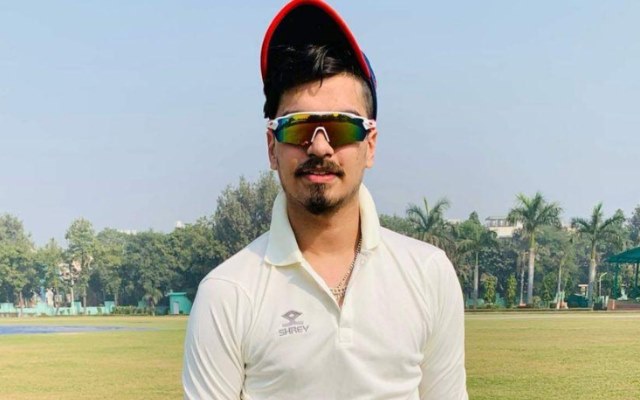 Q.6 What is the next big thing you are looking at?
I am aiming to continue my rich form in Delhi U-25 which is a very important league for me and if I perform well there, IPL franchise selectors might take a look at me. Also, I am aiming for Ranji Trophy and trying to stick to my basics which I feel can give me success at any stage.
Q.7 Any struggles have you faced so far in your journey?
I haven't had many struggles since my family is quite supportive but I had a back journey in the 2019-20 season which impacted me badly. Doctors said to go for surgery and after that, I took proper rehab due to which I could mark my comeback after six long months.
Q.8 How did COVID-19 impact your career?
It brought in a lot of gaps and once your name starts making place, you know that it will be recalled in next season too but now there is a gap and it is difficult to say how selectors will look at things now. However, I kept in regular touch, and in lockdown too, I kept practicing on my terrace.
Q.9 Is there one friend who had your back in the toughest times and keeps motivating you now too?
Yes, I have a very close friend named Arjun Sawhney who plays from Jammu. I send him my videos of batting sessions and everything and he keeps telling me how to make techniques better.
Q.10 Any particular mantra you would like to give to young cricketers who are taking up the game?
Just be true to yourself and give your 100 percent. You can't go in the field and say I gave my 60 percent today and then lie to yourself. Hard work and dedication go long way and I would also like to thank Ashish Nehra sir who helped me change some faults in my techniques. I play from his academy and he keeps visiting there to nurture our skills.
Follow us on Telegram