'MS told me in advance that Kamran Akmal would be bowled' – RP Singh recalls how MS Dhoni predicted a dismissal
'Dhoni told me in advance that Kamran Akmal would be bowled'
Updated - Aug 22, 2020 9:54 am
2.6K Views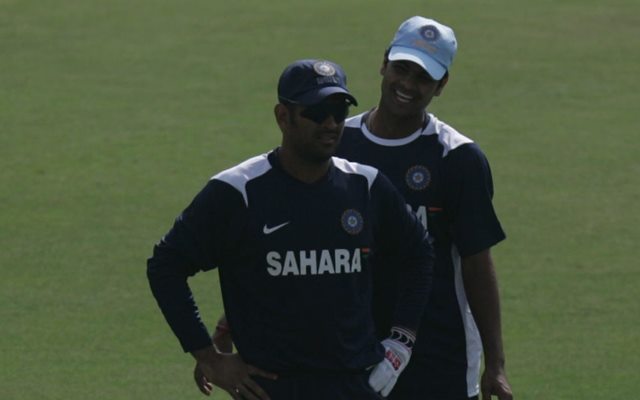 MS Dhoni, as we all know, is a cricketing mastermind. He has got a different perspective of looking at things and very few people think the way he does. The results have clearly reflected in terms of his captaincy record. On several instances in the past, we have witnessed his brilliance take over and get the team into good positions. But, it all started way back in 2007 when he was asked to lead India in the T20 World Cup.
With not many seniors in the squad, it was quite a task. Moreover, the 39-year-old hasn't had a great deal of experience captaining sides before that. But he was always a keen observer. He analyzed things and had many things running in his mind. When he was handed over the reins, that clearly showed. That was when former Indian fast bowlers RP Singh, who had a key role in the T20 World Cup triumph, realised that his captain was a special player.
I would have bowled differently to Kamran Akmal
India played a high-intensity final against Pakistan in the tournament. The pressure was high and a few mistakes could have been a perfect recipe for a disaster. However, MS Dhoni maintained his composure and never let the external factor affect his decisions. In the anecdote revealed by RP Singh, he said that MS Dhoni told in advance that Kamran Akmal would be bowled.
"For me, it was during the T20 World Cup final in 2007 that I got the sense he is a very special kind of a player. He was not the same Dhoni I had been interacting with. If you look closely, MS didn't have any defining batting performance in that tournament but he was always there, almost in every match," Singh told Cricket.com.
He said that Dhoni observed that Akmal's feet were not moving. Hence, he asked RP Singh to maintain his line and length. RP, otherwise, had different plans.
"In the final of the T20 World Cup, MS told me in advance that Kamran Akmal would be bowled as his feet were not moving. He asked me to forget about other things and just concentrate on bowling line and length," Singh added. "I realized that he had got a tremendous reading of batsmen because I would have bowled differently to Akmal. I had asked for a different fielding set-up. But he convinced me in a way it was easier to follow."