MSL 2018: CSA announces schedule for the inaugural season
Six teams will take on each other twice in the month-long inaugural season of MSL 2018.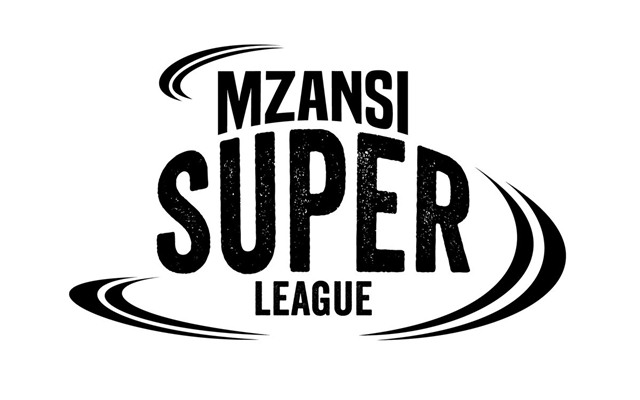 Follow us on Google News
After multiple unsuccessful attempts from Cricket South Africa, the aspiration to host a T20 league of their own is finally materializing with the Mzansi Super League. It is all set to make its debut next month and CSA has announced a month-long schedule for the tournament. The MSL 2018 will feature six teams from various provinces. The league is going to be based on cities with six Proteas cricketers already assigned as icons to different teams.
The tournament is going to be played from 16th November to 16th December. All teams will play ten games and will face each other twice in the round robin stage with a preliminary final and final. It is the Cape Town Blitz that is going to clash against Tshwane Spartans in the tournament opener.
Gayle, Rashid, de Villiers to be in action
The local teams vouched for their respective South African international players. Hashim Amla is all set to represent Durban Heat. They also managed to add Afghanistan spin sensation Rashid Khan in their ranks. Kagiso Rabada will feature for the Jozi Stars who also acquired Universe Boss Chris Gayle.
Proteas legend AB de Villiers will don the Tshwane Spartans jersey. He will be sharing the dressing room with England's limited overs captain Eoin Morgan. Nelson Mandela Bay Giants managed to rope in another Englishman Jason Roy and leg-spinner Imran Tahir as well.
Dawid Malan and Quinton de Kock will be a part of the Cape Town Blitz setup. They also have a great pacer in Dale Steyn as a part of their squad. On the other hand, Paarl Rocks acquired the duo of Faf du Plessis and Dwayne Bravo. The duo has played a lot of cricket together having been teammates at the Chennai Super Kings in the IPL.
Schedule of MSL 2018:
| | | |
| --- | --- | --- |
| Date | Match Details | Venue |
| Nov 16, Fri | Cape Town Blitz vs. Tshwane Spartans, 1st Match | Newlands, Cape Town |
| Nov 17, Sat | Jozi Stars vs. Nelson Mandela Bay Giants, 2nd Match | New Wanderers Stadium, Johannesburg |
| Nov 18, Sun | Durban Heat vs. Cape Town Blitz, 3rd Match | Kingsmead, Durban |
| | Paarl Rocks vs. Tshwane Spartans, 4th Match | Boland Park, Paarl |
| Nov 20, Tue | Paarl Rocks vs. Jozi Stars, 5th Match | Boland Park, Paarl |
| Nov 21, Wed | Durban Heat vs. Tshwane Spartans, 6th Match | Kingsmead, Durban |
| | Cape Town Blitz vs. Nelson Mandela Bay Giants, 7th Match | Newlands, Cape Town |
| Nov 23, Fri | Nelson Mandela Bay Giants vs. Durban Heat, 8th Match | St George's Park, Port Elizabeth |
| Nov 24, Sat | Jozi Stars vs. Cape Town Blitz, 9th Match | New Wanderers Stadium, Johannesburg |
| Nov 25, Sun | Tshwane Spartans vs. Nelson Mandela Bay Giants, 10th Match | SuperSport Park, Centurion |
| | Paarl Rocks vs. Cape Town Blitz, 11th Match | Boland Park, Paarl |
| Nov 27, Tue | Nelson Mandela Bay Giants vs. Cape Town Blitz, 12th Match | St George's Park, Port Elizabeth |
| Nov 28, Wed | Tshwane Spartans vs. Jozi Stars, 13th Match | SuperSport Park, Centurion |
| | Durban Heat vs. Paarl Rocks, 14th Match | Kingsmead, Durban |
| Nov 30, Fri | Nelson Mandela Bay Giants vs. Paarl Rocks, 15th Match | St George's Park, Port Elizabeth |
| | Jozi Stars vs. Durban Heat, 16th Match | New Wanderers Stadium, Johannesburg |
| Dec 01, Sat | Tshwane Spartans vs. Cape Town Blitz, 17th Match | SuperSport Park, Centurion |
| Dec 02, Sun | Paarl Rocks vs. Durban Heat, 18th Match | Boland Park, Paarl |
| | Nelson Mandela Bay Giants vs. Jozi Stars, 19th Match | St George's Park, Port Elizabeth |
| Dec 04, Tue | Cape Town Blitz vs. Jozi Stars, 20th Match | Newlands, Cape Town |
| Dec 05, Wed | Tshwane Spartans vs. Paarl Rocks, 21st Match | SuperSport Park, Centurion |
| | Durban Heat vs. Nelson Mandela Bay Giants, 22nd Match | SuperSport Park, Centurion |
| Dec 07, Fri | Durban Heat vs. Jozi Stars, 23rd Match | Kingsmead, Durban |
| | Cape Town Blitz vs. Paarl Rocks, 24th Match | Newlands, Cape Town |
| Dec 08, Sat | Nelson Mandela Bay Giants vs. Tshwane Spartans, 25th Match | St George's Park, Port Elizabeth |
| Dec 09, Sun | Jozi Stars vs. Paarl Rocks, 26th Match | New Wanderers Stadium, Johannesburg |
| | Cape Town Blitz vs. Durban Heat, 27th Match | Newlands, Cape Town |
| Dec 11, Tue | Jozi Stars vs. Tshwane Spartans, 28th Match | New Wanderers Stadium, Johannesburg |
| Dec 12, Wed | Paarl Rocks vs. Nelson Mandela Bay Giants, 29th Match | Boland Park, Paarl |
| | Tshwane Spartans vs Durban Heat, 30th Match | SuperSport Park, Centurion |
| Dec 14, Fri | TBC vs. TBC, Preliminary Final | TBC |
| Dec 16, Sun | TBC vs. TBC, Final | TBC |
Follow us on Telegram