Muttiah Muralitharan to be induced into ICC Hall of fame
Updated - Jul 27, 2016 12:23 pm
58 Views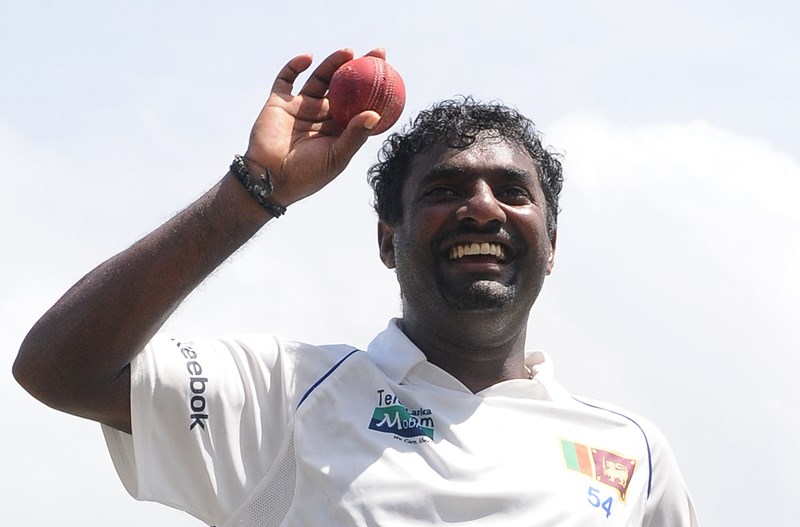 Perhaps the best bowler of his era, former Sri Lankan spinner Muttiah Muralitharan is all set to be inducted into the ICC's hall of fame. The ICC also announced that Australian women's player Karen Rolton, Arthur Morris, and George Lohmann will be inducted into the ICC Cricket Hall of Fame later this year.
In spite of making the record all those years ago, Muralitharan's record in Test cricket as the highest wicket-taker is yet to be eclipsed. Shane Warne and Anil Kumble were the only ones with a remote chance of catching him. However, age got to them as Murali's impeccable record remains. Former Australia women's captain Karen Rolton, her compatriot Arthur Morris, a member of Don Bradman's 'invincibles' and England's George Lohmann, the 19th-century fast bowler who took 100 wickets in just 16 Tests.
"Muralidaran has been one of the greats of the modern era. His guile and consistency over the years helped Sri Lanka develop a very competitive side in both Tests and ODI cricket.
"We have in the list some very famous names of different eras. Lohmann and Morris were outstanding performers during their times and are part of cricket folklore, while Rolton's performances have been recent and came during an era when women's cricket became very competitive."
Muralitharan concluded his illustrious career with 800 wickets in Tests and 534 wickets in ODIs, making him the only bowler to exceed the 1000 wicket mark in international cricket. He grabbed 10 wickets in a match 22 times and five wickets in an innings 67 times to make Sri Lanka a force to reckon with in Test cricket.