'My dream is for you to play for Pakistan' – Usman Qadir remembers his father Abdul's words
Late Abdul Qadir wanted to see his youngest son play for his own country.
Updated - Oct 29, 2019 8:42 pm
371 Views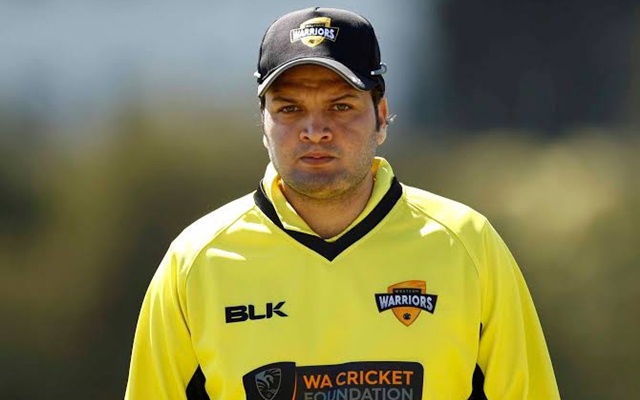 Abdul Qadir, Pakistan's legendary leg-spinner had hoped that his son Usman, who also bowls leg-spin, will play for the country one day. Usman, however, felt less inspired to play for his native country and left for Australia after playing in Pakistan domestic cricket for some time.
He gathered some experience in various domestic games in Australia before getting his maiden national call for Pakistan for an upcoming T20I series against the Kangaroos in their den next month. Pakistan hopes to make use of Usman's experience Down Under in the shortest format where they are still No.1 despite losing a home series against Sri Lanka 0-3 recently.
Having returned to Pakistan earlier this year, Usman learned from his elated wife the news of him getting picked for the Pakistan side. However, reports have also surfaced at the same time saying the man has taken a U-turn on the country that gave him chances that he never got in his home country. The cricketer, though, refuses to agree.
"The PCB put my name in for the national T20 (domestic tournament). I played four games there, I did not take lots of wickets, but the selectors really liked me and said, 'We're going to pick you'. I said, 'Okay, that's fine.' That's not a U-turn. I played all the cricket but unfortunately, if I wanted to play T20 for Australia, I have to be a local there. Everyone told me that I had made a U-turn – I didn't make a U-turn. I didn't make any decision like this. I said before that I wanted to play for Australia but … it's a big opportunity to play for your own country," Usman was quoted as saying by cricket.com.au.
Usman Qadir aspired to play for Australia while his father wanted him to represent Pakistan
Usman also conceded that he aimed to play for Australia for he thought he had little chance of playing for Pakistan. Abdul, who passed away recently after suffering a cardiac arrest, however, wanted to see his youngest son play for his own country.
"My ambition was to play for Australia before. I told my father I did not get any chances to play in Pakistan. I wanted to go to Australia and wanted to make a career over there. My father said, 'My wish is for (you) to play for Pakistan, for your own country. If you want to go there (to Australia), you can – it's your own decision. But my dream is for you to play for Pakistan'," Usman added.
[interaction id="5db2f7437bf76b4d68bf73e3″]