Namibia batsman Raymond van Schoor in coma after suffering heat stroke
Updated - Nov 19, 2015 8:23 am
29 Views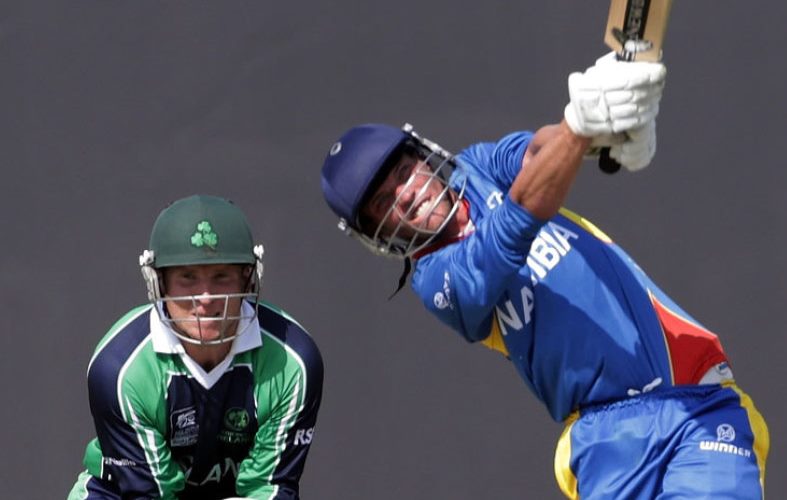 Follow us on Google News
Namibia batsman Raymond van Schoor in coma after suffering heat stroke: Namibia batsman Raymond van Schoor has been hospitalized after collapsing on the field during a CSA Provincial One-Day Challenge match on Sunday in Windhoek. According to reports, van Schoor suffered a major heat stroke while batting during a five-wicket win over Free State.
The 25-year-old came to the crease in the 35th over of Namibia's chase and scored 15 off 16 balls before a break was taken at the end of the 43rd over. Namibia were at the score of 225 for 5.
Raymond van Schoor complained of dizziness and a headache and asked for water. According to his team-mate Nicolaas Scholtz, "He took a sip or two and the next moment he stumbled over, I caught him in my arms."
An ambulance was immediately called to the Wanderers Cricket Ground in Windhoek and he was rushed away to the local hospital.  After being hospitalized, Raymond van Schoor's condition further worsened and he slipped into coma.
The temperature on Sunday in Windhoek was 34°C and the conditions were hot on the field. But, the officials said that they did not expect the heat to become serious enough to cause heat exhaustion or dehydration. The match continued after this incident as Namibia took only 15 deliveries to achieve victory.
Raymond Van Schoor is the former captain of the Namibian team at Under-15 level, who made his first-class debut in 2007. Van Schoor also represented Namibia in Intercontinental Cup in 2007-08 season. He is one of the youngest players ever to represent Namibia in international cricket.
Follow us on Telegram