Nathan Lyon should have been picked for the series against India: McDermott
Australia will start their campaign against India on 17th September in Chennai.
Updated - Sep 10, 2017 12:10 pm
481 Views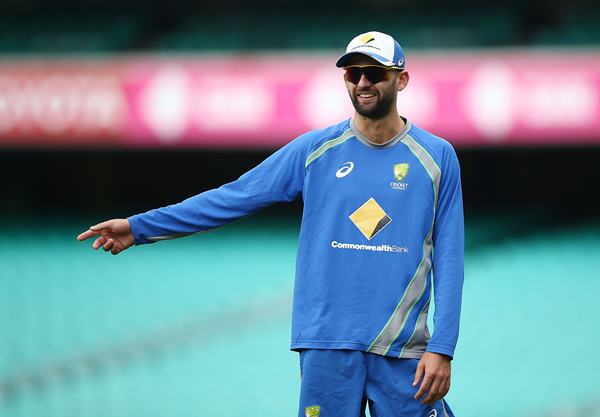 Former Australian bowling coach Craig McDermott has played a big role in honing the skills of the Australian bowlers- Michell Starc, Josh Hazlewood and Pat Cummins among many. The former Aussie cricketer has played 71 Test matches wearing the baggy green and turned out for 138 times in ODIs.
The Australian squad has arrived in India, and they will take part in a practice match on September 12, before heading on to the One Day series, starting in Chennai on September 17. Australian spinner Nathan Lyon was phenomenal against Bangladesh during the 2-Test series. He led the bowling pack and grabbed 22 wickets, the most by an Australian in a two-match series. But surprisingly, he hasn't been selected for the limited overs series against a strong Indian side. McDermott spoke to TOI and shared his views on the same.
The former Aussie questions selectors
On being asked if Lyon should have been picked for the series, the former Aussie said "Yes, he should have been to India, but the Australian selectors don't seem to be picking him for the shorter formats. Nathan has bowled very well in Bangladesh and even in India earlier this year — he was outstanding. I don't actually know why he doesn't play ODI cricket as often as he should considering that he actually started his career in Twenty20 cricket. He has done well in whatever opportunities he has had in the shorter formats."
Lyon is a much-improved bowler: McDermott
McDermott also feels that Lyon has improved over the years, and is getting better with time. "His statistics are pretty good and he is going to play for Australia for a long period of time. Lyon took some time to find his footing (in international cricket). He was expected to get wickets on tracks that offered turn and I think he struggled with that responsibility initially, but he has turned things around and continues to get better." he added.
Virat Kohli's men dominated the recently concluded series against Sri Lanka, winning in all three formats. On being asked about the Indian batting line up and the areas Australians can target, Dermott said "That's a very difficult question. You have to hit the deck hard and bowl the right lines. The Indian batsmen are very skillful in their own conditions. They play the ball late and use the depth of the crease to the spinners, and there is very little room for error. Australian bowlers will have to be on top of their game to create inroads into this batting line-up in India."