Netizens have a field day on Twitter after BCCI sacks Sanjay Manjrekar from its commentary panel
He was not the part of the panel for the first India vs South Africa ODI in Dharamsala.
Updated - Mar 14, 2020 12:00 pm
26.1K Views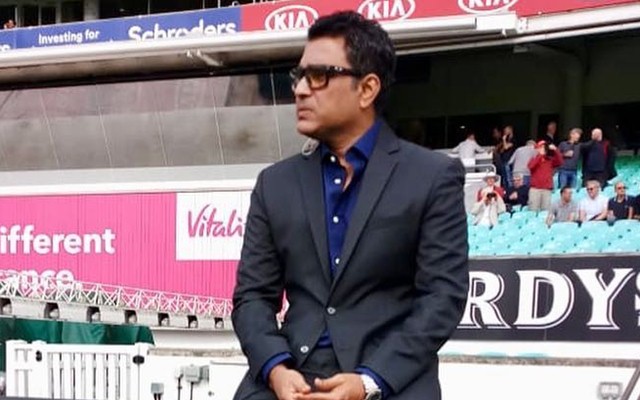 Follow us on Telegram
Former Indian batsman-turned commentator Sanjay Manjrekar has been dropped from the panel of the commentary team by the Board of Control for Cricket in India (BCCI). Manjrekar did not travel to Dharamsala for the first One-day International between India and South Africa, and may well find himself out of the reckoning, as far as calling the Indian Premier League (IPL) is concerned.
Manjrekar, who played international cricket for India between 1987-1996, has a long celebrated career in broadcasting. The right-hander has commentated in almost every single World Cup since 1999 and has been one of the constants in the Indian commentary teams.
Commenting on the development, a BCCI source revealed, that Sanjay Manjrekar may be left out from the IPL panel too as they are seemingly not so impressed with the commentator's work. "Maybe he will be left out from the IPL panel too. At this stage, it is not on top of our mind. But the fact is they are not happy with his work," said a BCCI source.
Manjrekar made a controversial comment regarding Ravindra Jadeja
Coming back to Sanjay Manjrekar's commentary career thus far, the former middle-order batsman used to be the face of the Ten Network in the early 2000s where he covered many a series- especially in Pakistan and Sri Lanka. The year 2009 proved to be significant for the Mumbaikar as he made a switch from TEN to the Star Sports Network during the second edition of the ICC Men's T20 World Cup in England.
Since then, Manjrekar has been a constant in almost every Indian game- irrespective of where they play-, ICC events like the 50-over, T20 and U19 World Cups and Champions Trophy and of-course the IPL. Sanjay Manjrekar is famous or rather infamous for his blunt comments, which in recent times has landed him in a hot soup.
The former cricketer was embroiled in a controversy when he termed Indian all-rounder Ravindra Jadeja as a 'bits and pieces' cricketer. That comment did not go down with Jadeja and the all-rounder took to Twitter to lambast him, saying that he has had enough of his 'verbal diarrhoea'.
Manjrekar soon found himself in another controversy when he got engaged in a heated debate with fellow commentator Harsha Bhogle, where he taunted the latter for his non-cricketing background.
Here's how Twitter reacted:
According to a BCCI source, the BCCI has removed Sanjay Manjrekar from their commentary panel. He wasn't part of India Vs SA commentary panel too, the BCCI is also planning on not to include him in the IPL commentary panel. According to them, they're unhappy with Sanjay's work.

— Mufaddal Vohra (@mufaddal_vohra) March 14, 2020
I would still drop Gavaskar & get Irfan Pathan in for next series . Makes long-term sense. give Manjrekar 1 more stint..just to be sure he does not belong here. pic.twitter.com/P8sLJA6eY4

— Ghatta (@Kattehaiklu) March 14, 2020
Jay Shah's BCCI dropping Sanjay Manjrekar from commentary panel for speaking for a secular India..

— سانیہ (@touche_always) March 14, 2020
And Sanjay Manjrekar is dropped from the BCCI commentary panel. https://t.co/QOgzFNID2U

— Johns. (@CricCrazyJohns) March 14, 2020
Sanjay Manjrekar has been dropped from the commentary panel by the BCCI and might not be a part of #IPL2020 as well.

— Subhayan Chakraborty (@CricSubhayan) March 14, 2020
"Manjrekar is sacked, now who will moan over my discussions with bowler on field" pic.twitter.com/VkDNHUG1dC

— Silly Point (@FarziCricketer) March 14, 2020
I don't know how true this news is about Sanjay Manjrekar being sacked from the commentary panel by BCCI, if it's true then may be not corona but at least we succeeded in curing the other kind of virus.

— Harsh Raikar (@harshstrong21) March 14, 2020
Sanjay manjrekar removed from BCCI commentary panel …Very good decision ..He made too comments on Indian players …

— 🌅 Sun Riser Nirup 🦅 (@Rowdynirup) March 14, 2020
Sanjay Manjrekar's career going to bits and pieces. https://t.co/sKqu8XIbeQ

— Halkat Manus ❁ (@HalkatManus) March 14, 2020
On a serious note, I hope Manjrekar has good back up. Removal from the commentary panel could be a huge setback for him after working for so long.

— Silly Point (@FarziCricketer) March 14, 2020
And he removed Manjrekar after becoming president https://t.co/o1PyhMXBGF

— s (@slaychau) March 14, 2020
💙 The BCCI has removed Sanjay Manjrekar from their commentary panel.
💙one of the Happy person ri8 now pic.twitter.com/FJe2bJQ4vU

— Yash (@i_m_yash__) March 14, 2020
The greatest day in the history of Indian cricket. Not even up for debate. Guy was getting more than he deserved, disturbing the equilibrium.#manjrekar https://t.co/qWhEkNI91r

— Varun Joshi (@yo_soy_varun) March 14, 2020
Hearing that Sanjay Manjrekar has been dropped from BCCI commentary panel. Priceless news this is for all cricket fans 👌👌

— Hari Sadanandan (@iamharry_88) March 14, 2020
And Sanjay Manjrekar is dropped from the BCCI commentary panel. pic.twitter.com/OnZky6npzE

— Abhishek Singh (@ABINV) March 14, 2020
Follow us on Google News