New Zealand playing three back-to-back Tests is an issue: Mike Hesson
Hesson believes that Kiwis need to be careful regarding the workload management of their pacers.
Updated - Jun 9, 2021 4:50 pm
698 Views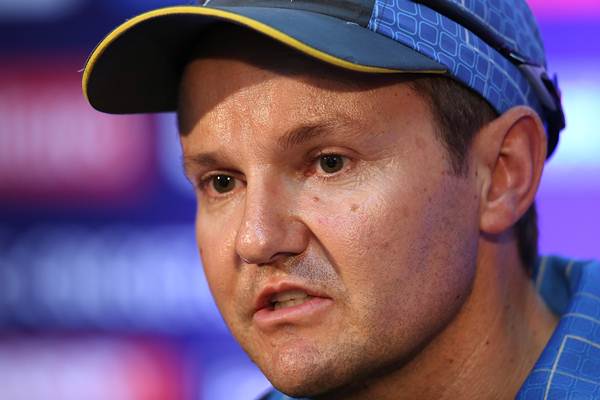 With the final of the World Test Championship just a few days away, many cricket pundits and analysts are coming up with their assumptions regarding the winner of the summit clash. Many have claimed that New Zealand will start the WTC final as the favorites as the ongoing Test series against England will help them in getting accustomed to the conditions of the English grounds.
However, former head coach of the New Zealand cricket team Mike Hesson doesn't agree with this as he believes that playing three Test matches in a span of 20 days can have a negative impact on the players, especially the bowlers. Hesson believes that Kiwis need to be careful regarding the workload management of their pacers. 
"It is an issue (playing three Tests with a four-day gap in between). New Zealand will have to look at the bowling attack and that's potentially why Trent Boult will play this game (second Test against England from Thursday," Mike Hesson pointed out as quoted by Mykhel.com. 
"That will give one of those other quicks to rest potentially because it's only four days between each Test. So, three on the bounce is a big deal, especially if you put in 45 to 50 overs in the second Test, or they just decide to manage the workloads which is not something you usually do going into a Test match," he added. 
Mayank Agarwal needs to be considered for the WTC final: Mike Hesson
Further in the interaction, Mike also opened up on India's opening combination. It is almost confirmed that India will be going ahead with the opening pair of Rohit Sharma and Shubman Gill. The latter made his Test debut during the India tour of Australia and delivered decent performances. 
However, the 46-year-old Hesson backed Mayank Agarwal to play the WTC final. Hesson believes that Agarwal was quite impressive during the India tour of New Zealand in 2020 and thus has experience of batting in tough conditions. 
"They will probably go with Rohit and Shubman but I think Mayank needs to be considered. He has faced the New Zealand attack in New Zealand, where he would have got some crucial experience," said Hesson.