New Zealander Jimmy Neesham gives it back to a Twitter user who tried to embarrass him
The Twitterati loved Jimmy Neesham's replies to the ones who tried to expose him.
Updated - Mar 16, 2019 10:47 am
23.5K Views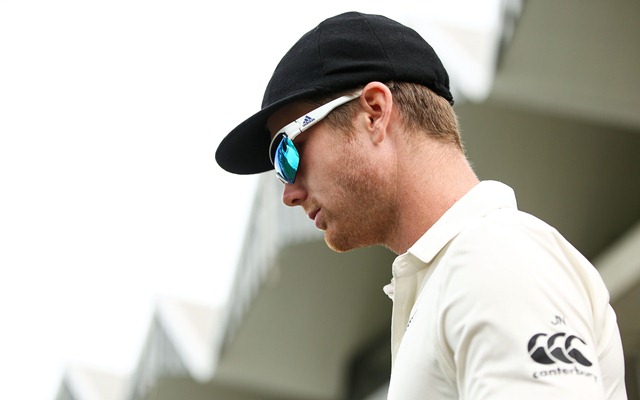 Foreign cricketers are more familiar nowadays to things that are Indian, thanks to events like the Indian Premier League (IPL) that makes cultural exchanges more frequent. It might not be as wise an idea now to target overseas players in native languages for they might have quite a grip on them, particularly Hindi which is spoken often on the cricket field during games. Foreign players are also made to utter words in Hindi in adverts for tournaments and trophies and that brings them closer to understand the use of the indigenous tongue.
Recently, New Zealand batting-all-rounder Jimmy Neesham found himself in such a situation and he came out with flying colours. In fact, the 28-year-old has matched those who tried to embarrass him with native terms on more than one occasion and his reply to a Twitter user who abused him won appreciation on the social media platform.
Still trying the Hindi insult thing are we? Good stuff 🙄 https://t.co/CheG89VOGd

— Jimmy Neesham (@JimmyNeesh) March 14, 2019
Neesham has played for Delhi Capitals (Daredevils) in the Indian Premier League
Neesham has played for teams like Delhi Capitals (formerly Daredevils) in the IPL (he was picked by Kolkata Knight Riders also but never played for them) but went unsold for this year's edition. The man recently played in limited-overs matches against Sri Lanka, India and Bangladesh at home and his latest engagement was representing Wellington in Plunket Shield.
Overall, Neesham has scored over 1,800 runs and taken 69 wickets in international cricket since making debut in 2012. A handy left-hand bat and right-hand bowler, Neesham has quite an impressive strike rate of 138-plus in Twenty20 cricket.
The Twitterati loved Jimmy Neesham's replies to the ones who tried to expose him and here are some of them
Jimmy, use this in IPL.. Just say, MC, BC, Gandu or Bhakt 😅😅😂

— Mj_Delhi. (@mjbill2014) March 14, 2019
Hahahahaha jimmyyy Da boss pic.twitter.com/KetJLAofly

— ਸੋਨਾਲੀ ♥️ (@shonalit7) March 14, 2019
Awesome Jimmy 👍😂

— फ़िलहाल 😇 (@desertyaro) March 14, 2019
He's savage in handling such stuff 😎

— Krishna 🏏✍️ (@Joker_Krishna) March 14, 2019
Jimmy Jimmy, julie ka dill tujhpe aaya Jimmy, tere liye Mar jau Jimmy

— VeerBhakt (@PunFighter) March 14, 2019