News on ISIS plans for Australian team might hurt BCB
Updated - Aug 29, 2016 7:03 am
29 Views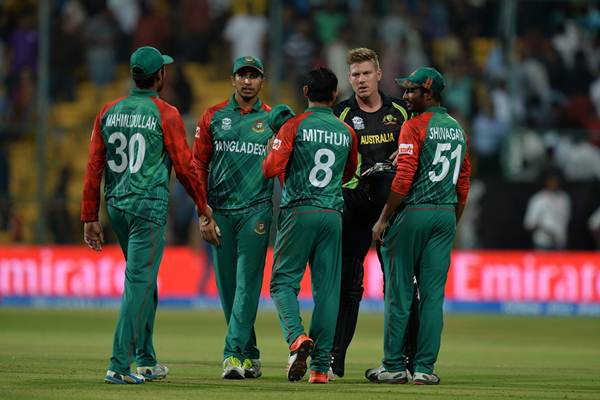 Follow us on Google News
The concern over the England tour to Bangladesh strengthens as it has been revealed in a report by Daily Mail, that the Australian team was targetted by the ISIS group last year. Thus, the England Cricket Board (ECB) might rethink their decision to tour Bangladesh.
The news came in just a few days after ECB confirmed their visit to Bangladesh. Sportsmail has learned the Australian Government received intelligence that their national squad will face an attack in October 2015, during a reception with the Bangladesh players in Dhaka.
This made Australia pull out of the tour and their U-19 squad was also pulled out from the ICC Under 19 World Cup which was hosted by Bangladesh earlier this year. It seemed to be a right call from the Australians as a group of Italian tourists was subsequently murdered in the city.
In an exclusive interview with the Mail on Sunday, former England one-day international cricketer, Mal Loye revealed that he resigned from his post as the Bangladesh Cricket head because of performance upon learning of the plans to attack the Australians.
"The week I left, the Australia team didn't turn up because the terrorists had planned to take us out when we had an event sorted with the touring team," said Loye, who also lived on the same street.
"My boss's wife was arranging the event with the Australians. The Australian Government saw the plans from the underworld guys about what was going to happen. The plans didn't work out for the terrorists because the Australia team didn't arrive there."
"The Italians got shot that week. The terrorists obviously thought they'd take a few people out while they were there. That was enough for me. I knew after the shootings that my freedom as a westerner had gone."
When the England boys get there, things will be sorted:
However, he feels that everything will be sorted out by the time England reach Bangladesh. "I'm sure when the England boys get there, things will be sorted. I was a westerner on my own but the way the guys will be looked after, they should definitely go for it," he said.
ICC chief executive David Richardson said: "Under the expert guidance of Reg Dickason, England have concluded that it is safe to tour Bangladesh. We welcome this decision understanding the extent of the intelligence behind it."
"Now the ECB have given the tour the go-ahead, the ICC will instigate our own security investigations," he concluded.
Follow us on Telegram