'No issue of us not playing them' – PCB CEO rules out New Zealand boycott at T20 World Cup
Pakistan and New Zealand meet on October 26 in the Twenty20 World Cup in Sharjah.
Updated - Sep 20, 2021 4:15 pm
11K Views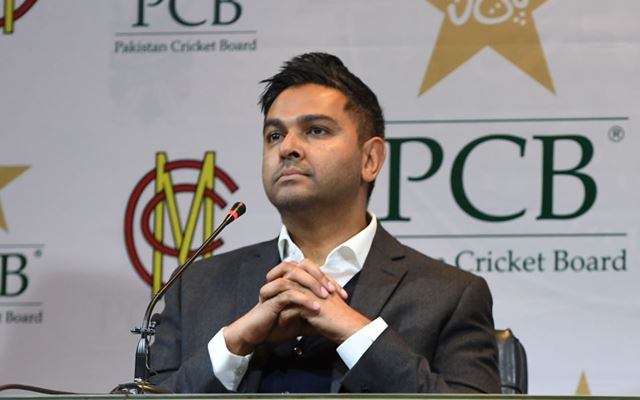 Follow us on Google News
Pakistan has decided not to boycott their T20 World Cup fixture against New Zealand. Their decision comes in the aftermath of New Zealand opting out from their recent tour at the last moment owing to security concerns, which led to plenty of troubles for the Pakistan Cricket Board, including their upcoming home assignment against England being in jeopardy.
Notably, international cricket came to a halt in Pakistan in the wake of a terrorist attack on a travelling Sri Lanka team in Lahore in 2009. While improving situations of late have meant the resumption of cricket in Pakistan, who have hosted Sri Lanka, Zimbabwe and South Africa over the last couple of years, New Zealand's decision has once again brought them under the scanner, putting their under-progress rebuild program in peril. Australia, apart from England, is also set to tour Pakistan in 2022.
"Following an escalation in the New Zealand Government threat levels for Pakistan and advice from NZC security advisors on the ground, it has been decided the Blackcaps will not continue with the tour. Arrangements are now being made for the team's departure," a press release from New Zealand Cricket had stated, calling an irked reaction from the newly-appointed PCB chief, who went on to take the matter to the ICC.
While the entire issue raised calls of boycotting the New Zealand team in the World Cup, PCB CEO Wasim Khan denied the possibility of any such happening being on the cards.
"Right now, there is no issue of us not playing NZ," Khan said at a Zoom press conference on Sunday. We have a duty to the fans and we have to fulfil that. He also ruled out players wearing black armbands in protest. I think we just need to be very careful in terms of the perspective," he said.
"We don't want to take that route showing any sort of political gesturing and posturing and any sort of visible protest."
"It's easy to walk out of countries like Pakistan without any reason, without any dialogue and that has to stop," Khan said.
Pakistan and New Zealand meet on October 26 in the Twenty20 World Cup in Sharjah.
Follow us on Telegram