'No need to drag India everywhere' – BCCI official denies any involvement in cancellation of England and New Zealand's Pakistan tours
Pakistan's minister of Information and Broadcasting had said that the security threat to New Zealand team originated from India.
Updated - Sep 30, 2021 1:52 pm
4.9K Views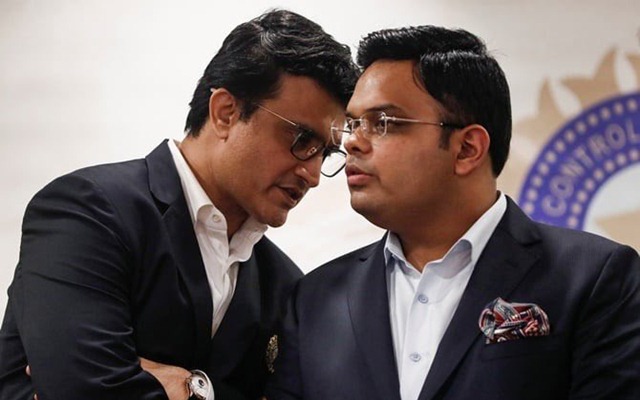 Follow us on Google News
Pakistan Cricket Board (PCB) was dealt with a huge blow earlier this month when New Zealand decided to abandon the tour minutes before the first ODI in Rawalpindi. It came as a shock for the whole cricketing fraternity. However, New Zealand Cricket (NZC) stated that there was a 'credible threat' to the team and hence, they decided to return home.
Soon, England and Wales Cricket Board (ECB) followed suit and refused to send Men's and Women's team to Pakistan for a scheduled tour in October. This decision led to a lot of criticism across the world as well. The outrage was happening over multiple tour cancellation with even Pakistan' minister of Information and Broadcasting, Fawad Chaudhry, claiming that the threat to New Zealand originated from India.
"The email [containing the security threats] was sent from an associated device in India using VPN, showing IP address location of Singapore," he had said. However, a senior BCCI official has clearly denied India's involvement in any such doing.
"We wish Ramiz Raja good luck that Pakistan cricket reaches new heights under him. We want to clear one thing that the BCCI has no role in the cancellation of England and New Zealand tour to Pakistan," the official said according to Cricket Pakistan.
Why are they cursing IPL for no reason? BCCI official asks
Moreover, some of the former Pakistan cricketers have even blamed Indian Premier League (IPL) as a reason for tour cancellations. England's IPL-bound players were supposed to leave for Pakistan soon after the end of league stage on October 8 and wouldn't have been able to feature in the playoffs. IPL is being blamed directly and indirectly for England not touring Pakistan.
Rather the BCCI official also pointed out that Ramiz Raja was accusing Australian players for shutting down their aggression after making money in the IPL. He also asked Pakistan to not drag India everywhere all the time.
"I don't know why some ex-Pakistan players are cursing the IPL for no reason? I read somewhere that Raja said that the Aussie players have even changed their DNA for the sake of the money they make by playing in the IPL. He accused Aussies of playing happily against India without their usual aggressive approach. We understand that you are feeling bad but there is no need to drag India everywhere," the offical further added.
Follow us on Telegram