'None other than Thala' – Fans vote MS Dhoni as the greatest captain of the decade
MS Dhoni all the way for the fans on Twitter.
Updated - Dec 26, 2019 11:41 am
15.5K Views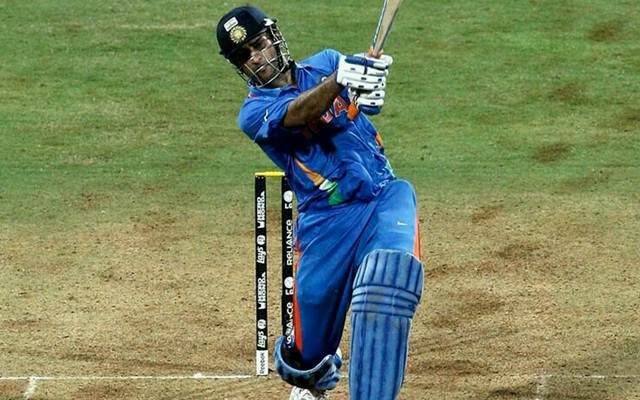 With the decade all set to end in a handful of days, the International Cricket Council, on Wednesday, left it to the fans to decide their favourite captain of the 2010s. And while the fans came up with different choices, the popular pick was MS Dhoni. Not only fans from India but other countries also voted for MS Dhoni as their favourite.
Most of the fans snubbed the likes of Andrew Strauss, Michael Clarke, Brendon McCullum as well as current big names like Kane Williamson and Virat Kohli to vote for MS Dhoni. Well, seeing MS Dhoni getting the most number of votes is not surprising at all. The former India skipper will go down in history as one of the finest captains the game has ever seen.
The veteran Indian wicketkeeper had retired from Test cricket in 2014 and relinquished captaincy in limited-overs cricket in 2017. But such has been his achievements as captain that he is still regarded very highly by the captains. India have won two ICC trophies this decade and both have come under the captaincy of Dhoni.
A decorated career:
MS Dhoni started the decade on a historic note by guiding India to the World Cup in 2011 on home soil. In the process, India became the first team to win the World Cup at home. He had played a match-winning knock of 91* in the final as India beat Sri Lanka to lift their second World Cup and first since 1983.
Two years later, he guided the team to Champions Trophy glory in England. In the final, he gave yet another example of his captaincy skills by helping his side successfully defend a modest 129 in 20 overs. That triumph also helped MS Dhoni became the first and so far only captain to win all the ICC trophies – T20 World Cup, 50-over World Cup and the Champions Trophy.
In 2014, he led India to the final of the T20 World Cup where the Men in Blue lost to New Zealand. A year later, India made it to the semifinal of the 50-over World Cup in Australia before bowing out at the same stage in the T20 World Cup in 2016. No surprises then that most fans went for MS Dhoni as their favourite captain.
Here's the ICC tweet
Tell us who your favourite captain of the decade is.

Go 👇

— ICC (@ICC) December 25, 2019
Here are some of the reactions:
2007- ICC WORLD T20
2008- CB Series
2009- Test Mace
2010- ASIA Cup
2010- IPL, Champions League T20
2011- ICC WORLD CUP
2011- IPL Trophy
2013- ICC CHAMPIONS TROPHY
2014- Champions League T20
2016- ASIA Cup
2018- IPL Trophy

Still believe this man 💪🏻🏏 pic.twitter.com/rMYmRzhY1A

— Mandeep Singh Bhatti🇮🇳 (@Mandeep40244904) December 25, 2019
— THE SKIN DOCTOR (@theskindoctor13) December 25, 2019
MS DHONI pic.twitter.com/b30d9Mqw9y

— Narendra Modi fan (@narendramodi177) December 25, 2019
GOAT CAPTAIN DHONI. 🐐🔥 pic.twitter.com/WrH1ZFBOP0

— DHONIsm™ ❤️ (@DHONIism) December 25, 2019
favourite captain of the decade is MS Dhoni.❤ pic.twitter.com/NrdEHqju4f

— R O H A N (@iam_shimorekato) December 25, 2019
MS Dhoni 🔥👍 #Love and #respect from Pakistan 🇵🇰#DecadeChallenge

— Vinod Kumar 🇵🇰 (@Viniii112) December 25, 2019
Mahendra Singh Dhoni 💗🇮🇳💗 pic.twitter.com/CgbqiHYB1x

— Rehan (@_Rhayan_1) December 25, 2019
@msdhoni 😍

— Deep Prakash Pant (@deeppant2) December 25, 2019
Fav Captain
Fav WK
Fav player
One man @msdhoni ! pic.twitter.com/qPJ1JJ9NNX

— Guru Surya Teja (@GST1451) December 25, 2019
MS Dhoni as a captain(2010s):-

2010:- Asia Cup,
2011:- ICC ODI WC,
2012:- First Non-Australian captain to win 100 Odi matches,
2013:- Champions Trophy,
2016:- Asia Cup,
Captain of 3 IPL Trophies. pic.twitter.com/biVYyPmPfB

— . (@_Dhoni_SRK) December 25, 2019
It's about the decade. I think Virat will surpass everyone in the next decade. This decade belonged to Thala Dhoni…..

— Ansh Jha (@AnshMohanJha11) December 25, 2019
— . (@IamJanaSainik) December 25, 2019