This is not the best phase of my life, best yet to come: Cheteshwar Pujara
Pujara believes that playing in county cricket in England has helped his game immensely.
Updated - Aug 24, 2017 4:15 pm
382 Views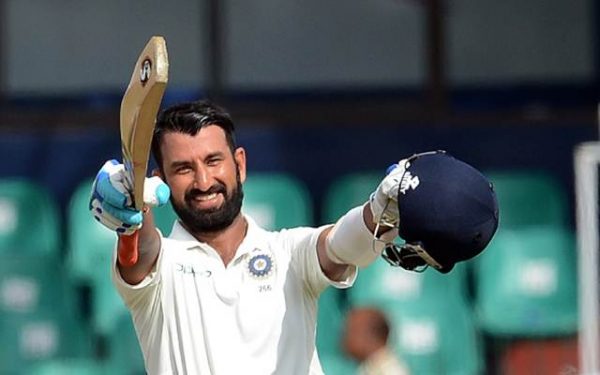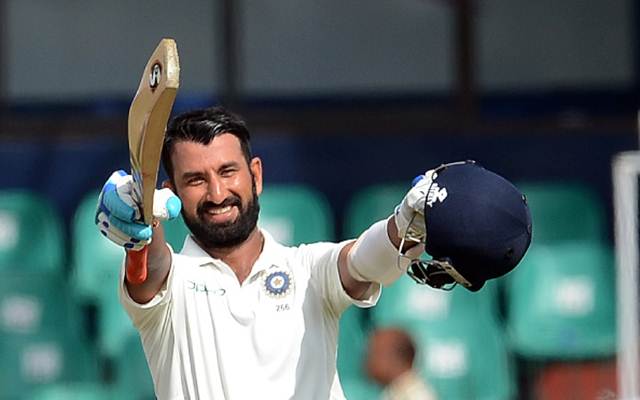 The incumbent one drop in Tests, Chetashwar Pujara, is going through a purple patch. After having a tough 2015, the Saurashtra cricketer made a resounding comeback in 2016 and has topped the batting charts ever since. Despite his red-hot form, Pujara feels that he still have areas on which he can improve upon.
'Can even perform better'
In the arduous home Test season last year, the right-hander amassed 1316 runs in 13 Tests. He followed it up by notching up two hundreds in Sri Lanka and finished the series with 309 from 4 innings in 3 games averaging 77.25. Despite the 29-year old's scintillating run in the longest form of the game, Pujara feels that his best is yet to come.
"As a cricketer, I always feel my best is yet to come and I have been working hard for it," Pujara, told IANS in a telephonic interview."I am performing well, but I still feel there are areas I can improve and even perform better. So this is not the best phase of my life. I think the best is yet to come."
Pujara enjoys playing in County cricket
Skipper Kohli had immense words of respect for Pujara who plies his trade in only Test cricket for India. Long breaks in between series don't bother him as the No. 3 batsman is busy using the off season to iron out any chinks in his armor. Pujara will now fly back to England, to complete the rest of the season for Nottinghamshire. He states that his time away in England has helped him immensely to evolve as a batsman.
"This was my third season (in county cricket). My first was for Derbyshire, then I played for Yorkshire. This time I played for Nottinghamshire. So I've always enjoyed playing county cricket," said Pujara, who struck a century and a half-century in five innings of four games for Nottinghamshire.
"The wickets are always challenging; there is always something in it for the fast bowlers. So when you start scoring runs you feel confident as you start knowing your technique better. The culture and the atmosphere also (helps). I always have a good time playing over there and I learn a lot."
India recently annihilated the Sri Lankans 3-0 playing away from home. While most people didn't read too much into it because of the lack of fight by the hosts, Pujara believes that the team played exceptional cricket to not give the Sri Lankans a chance. He also mentioned that the home series against the same side later during the year will be a good preparation for the South African away series early next year.
"We have always backed our strengths. All our batsmen and bowlers are very well prepared. As a team we outplayed them; that is what I think and I don't know about how they played and how their bowlers were. They were a decent team, but we were stronger. We are the No. 1 Test team in the world and we played like that."
"Playing in South Africa against South Africa will be challenging. But at least before that we will be playing three Tests against Sri Lanka in India. So the good thing is that we will all be together.
"We will have to have different gameplans and strategies when we play in South Africa, but playing against Sri Lanka in India will help us continue with our form. Conditionwise it will be different, but it is always good to play international cricket before an overseas tour."
'Will get my opportunity in limited overs cricket'
Though Pujara is considered as a Test specialist only, the batsman has time and again spoken about his desire to excel in the shorter formats. When asked about his plans in color clothing, Pujara played it with a dead bat.
"There will be a time when I will get my opportunity. At this point, all I can say is I am improving on a few things which is helping me in Tests and eventually will help me in the shorter formats", said Pujara.
Pujara made his Test debut under MS Dhoni in 2010 and now plays under Virat Kohli. He was in no mood to compare the two skippers and said that he enjoys playing under both of them and winning games is of utmost significance to him.
"To me and everyone, that is the most important thing. I have enjoyed playing under MS and I now enjoy playing under Virat" signed off the Rajkot born batsman.