Its not easy to be a fast bowler at my age: Ashish Nehra
The Indian veteran pace bowler gives an account of his struggles to keep up with the rigors of competitive cricket at his age.
Updated - Apr 5, 2017 2:15 am
2.4K Views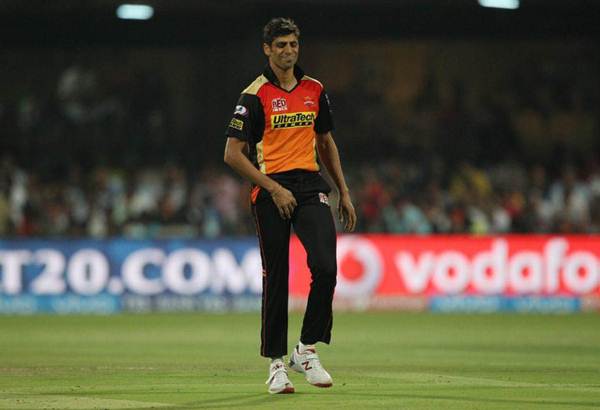 Ashish Nehra, the only player from the 90s to play international matches presently, stated the dedication he had to put through to play competitive cricket at his age. This warhorse of Indian cricket revealed the secret behind his longevity despite being a pace bowler who has undergone over ten surgeries.
He went on to state that putting in extra hours every day has helped maintain his pace by leaps and bounds. He believed being a natural pace bowler, he had to put in an extra yard every day to keep himself fit.
Quoting the southpaw, "It's a fitness thing. Pace has been key for me. Pace comes naturally from my action. At the same time, I have to train a lot to keep my fitness level. Whenever it's needed, I can bowl quick"
38-year old Nehra also emphasized the importance of having different fitness regime which is suitable according to an individual. "Every player has his different routine and trainers. I have been also working on the same kind of routine for last so many years. All in all, at my age, bowling fast is not easy. Everybody knows. But to be on that level, every day, four to five hours goes to keep myself fit" stated the Indian T20 specialist as per the quotes on One India.
Despite carrying several injuries, Nehra is willing to do what it takes to be in shape and lay the sport. He added, "I am carrying so many chronic injuries. Already 10-12 surgeries. It's not easy. But am happy to do whatever best I can do. It takes me one or two hours extra compared to other cricketers. But I am happy to do that."
Nehra also commented, "Even for the practice, I have to prepare. For me, not a single day is like complete 24 hours break. The day I am really tired after the game, there will be things like may be a massage or an ice bath or a pool. I have to keep doing it"
Nehra feels that Hyderabad have good bowling line-up, "Even when Mustafizur (Rahman) was there, there was always responsibility. Not only on me, every bowler plays. It's not that somebody is bowling well, so he can bowl it all. You have only four overs. There will be responsibility. But we have enough back up bowlers also," he said.
"We have Barinder Sran, who did not get that much chance last year. We have (Mohammad) Siraj. The new leg spinner is an x-factor. We have enough back up players. If he (Mustafizur) comes, it is really good. If he does not come, what can we do? All in all, we have a good unit. It does make a difference.
"We cannot look at one player that he is missing. So many times it happens that your main players are there but they are not in form. Other people take over. That's the nature of the game," he signed off.