Only Ranveer Singh can play the role of Kapil Dev, says filmmaker Vikramaditya Motwane
Filmmaker Vikramaditya Motwane is producing a film based on 1983 World Cup winning skipper Kapil Dev.
Updated - Sep 25, 2017 2:18 pm
258 Views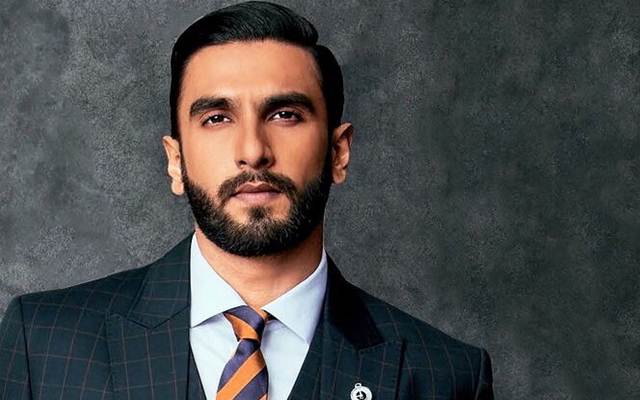 It has been confirmed that Bollywood actor Ranveer Singh will play Indian legendary cricketer Kapil Dev in the latter's biopic. The movie will be around the historic 1983 World Cup which India won under the leadership of Kapil Dev. India lifted the World Cup at the iconic venue Lord's in the year 1983, it was India's maiden 'world title' in cricket. Kapil's devils faced West Indies, who were the favorites to lift the coveted trophy but it turned out to be a perfect script for th underdogs, as they pulled off a win.
Kabir Khan, who will be directing the film, spoke to Indian Express lately. He said "As a young schoolboy when I watched India win the 1983 Cricket World Cup, I had no idea that from that day onwards Cricket in India will change forever. As a filmmaker, the journey to that win filled with raw energy and sheer passion of that young Indian team is probably one of the most exciting stories I have worked on. And it's great to have Ranveer come on board to play Kapil Dev, as honestly, I could see no one else for the role, ever since I started finalising the script."
India's greatest sporting year
Filmmaker Vikramaditya Motwane will be producing the movie. He said "'83 is the greatest Indian underdog sports story ever and we're delighted to be making it with Kabir and Ranveer. Taking on the mantle of playing a legend like Kapil Dev isn't easy but if any actor can do it, it's Ranveer. I'm sure his portrayal is going to be endearing and brilliant and we can't wait to see it on screen."
The former Indian captain has played 131 Test matches for India and scored 5248 runs apart from bagging 434 wickets. In ODIs, the all-rounder has fetched 3783 runs and picked up 253 wickets.