Pakistan eyeing to co-host coming World Cups with UAE, Bangladesh and Sri Lanka
The T20 World Cups are set to be hosted by Pakistan alongside UAE.
Updated - Jul 14, 2021 1:04 pm
8.5K Views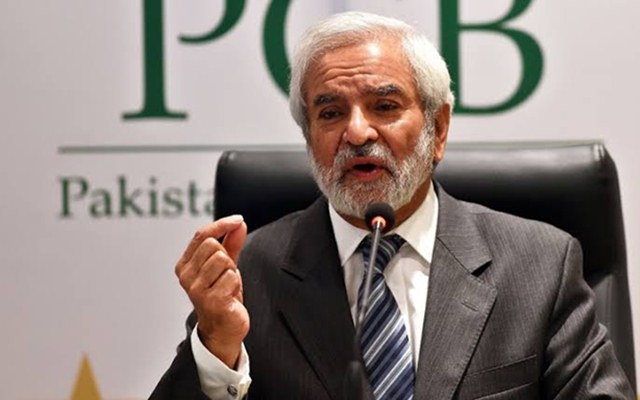 Follow us on Telegram
As per the press release submitted by PCB on July 01, 2021, the Board of Governors was informed that Pakistan has expressed interest to host some ICC events during the 2024-31 cycle. It has been reported that Pakistan has come up with a desire to host six ICC events. Out of these all, they are keen to have a three-venue Champions Trophy of 2025 and 2029. They have offered to host two-eight venue World T20s of 2026 and 2028.
PCB have also shown the desire to host two-10 venue ICC men's WCs of 2027 and 2031 in collaboration with other Asian nations. As per the sources, Pakistan is equipped with a great number of venues to host the mega event which includes Karachi, Lahore, Multan, Rawalpindi. Peshawar is also expected to get added as a venue city in the elite list.
The T20 World Cups are set to be hosted alongside UAE. On the other hand, ODI World Cups would be staged in Bangladesh, Sri Lanka, and Pakistan. It has been reported that PCB is set to hire the services of an independent security company named Eastern Star International for their home series against big nations. Pakistan are eyeing to host Australia, England, West Indies, and New Zealand between September 2021 and March 2022.
It was reported that the same security company was hired by ICC for the World XI tour of Pakistan in the year 2017 for a cost of whopping 1.4 million dollars.
Pakistan announced men's central contracts for the year 2021-2022
Talking about Pakistan cricket, in the recent turn of events, they announced central contracts for the fiscal year 2021-22. Players like Babar Azam, Mohammad Rizwan, etc bagged the A category whereas an emerging players category was also dedicated by PCB for the upcoming talents.
"The equalization of match fees means that all players who walk out together to represent Pakistan will receive the same match fees irrespective of which category they are in, or whether they have a central contract or not," said Wasim Khan as quoted by Cricket Pakistan," said PCB Chief Executive Wasim Khan as quoted by Cricket Pakistan.
Follow us on Google News