Pakistani Bus Attack Hero Ready to Welcome Sri Lanka
Mohammad Khalil recalled the horrendous incident standing in the street where the ambush began all those years ago.
Updated - Oct 19, 2017 11:58 am
412 Views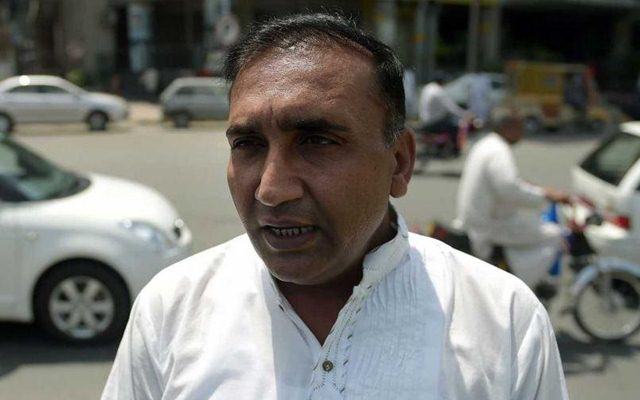 The incident which occurred in 2009 still haunts various cricketers from Sri Lanka and a lot of them are thankful that they managed to stay alive. For eight long years, for the crimes committed by few traitors, their entire country was deprived of watching their favorite sport in their nearest stadiums.
Time has flown like the ocean waves and everything is in the past. With the Independence cup against a World XI side, cricket made a stellar comeback to the country which produced so many legends like Wasim Akram, Imran Khan, Inzamam-ul-Haq and plenty others. But the third T20I between Sri Lanka and Pakistan on 29th October at Lahore will well and truly announce the arrival of Pakistan in world cricket.
Driver Meher Muhammad Khalil became a national hero not just for Pakistan, but also for Sri Lanka for showing great courage in horrid times. He drove the Lankan team into the stadium whilst the attack was going on and ensured no one lost their lives. If it had not been for him, Pakistan would never have got an opportunity to make a comeback in hosting International games.
Recalling the incident, he apparently felt that those were fireworks for the Lankan side. When a person came towards him to shoot him, he realized the situation was very serious. "First I thought it was fireworks for our guest team," he told AFP, standing in the street where the ambush began."Then a man came in front of me (and) fired straight at me with a Kalashnikov… I realized it's not fireworks."
What a brave nation they are – Khalil
Khalil also called the Sri Lankan side as an incredibly brave nation for consenting to come back to the country where they almost knocked the doors of death. He also urged the entire population of Pakistan to welcome the Lankan cricketers and officials warmly.
"See what a brave nation they are," Khalil said, his eyes glittering. "That this incident happened to them and still that team is coming to play in our country."The whole of Pakistan should give them protocol (respect) and welcome them very warmly."
He also recalled his conversation with the Lankan legend Kumar Sangakkara, who often says that the 2009 attack changed his life forever. "Sangakkara asked me: 'Mr. Muhammad, are we people safe in Pakistan?'"I told him nothing will happen, and if, God forbid, something happens then thousands of people like me will sacrifice our lives for you," added Khalil.