Pakistani cricketers stranded in Uganda following the payment dispute
PCB is currently investigating the matter.
Updated - Dec 22, 2017 3:32 pm
302 Views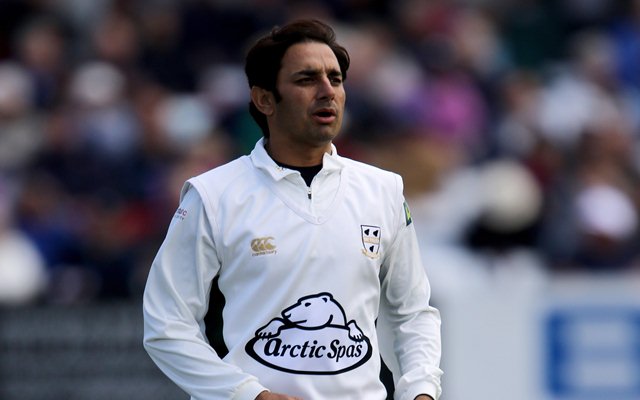 Follow us on Google News
The cricketers from Pakistan have been left stranded in Uganda over the payment dispute issue with the organiser of the T20 league. They are currently in Kampala in Uganda to play the league after taking due permission from Pakistan Cricket Board (PCB). But unfortunately, they were informed that the league was abandoned over the payment issues as soon as they reached the destination. However, they are stuck in the country now and are awaiting assistance from PCB and Pakistan embassy.
The top players like Yasir Hameed, Imran Farhat and Saeed Ajmal are also the part of the list of 20 cricketers who have travelled a long way. They demanded 50% of their contractual amount to Uganda Cricket Association after the competition was abandoned. But they refused to pay the sum stating the reason that the sponsors of the league have withdrawn. Also, their return tickets have been blocked as the organisers haven't paid the required amount.
PCB investigating the matter
Pakistan cricketers have been left fuming over the way they have been treated and are now finding a way to return from Uganda. "It was then that we were told payments could not be made since the main sponsor of the league had backed out and there was no money. We wanted to leave immediately for home but on reaching the airport we were told that since the organizers had defaulted on other payments the travel agency, which had issued tickets, had blocked all seats and we had to return to the hotel," one of the players informed PTI about the situation.
PCB have also released the statement saying that they are investigating the matter. "We had inquired about the bonafides of the league from the ICC. Only after we were advised by the ICC that the Afro T20 League has been approved by them and is being played under the umbrella of the Uganda Cricket Association, we issued NOCs to the players. We are looking into the incident which has taken place during the Afro T20 League, and once the complete information is received, further course of action will be advised," the statement said.
Follow us on Telegram