Pandya, Rahul were gracious when I apologised to them, reveals Karan Johar
The 46-year-old director also said his mother was very upset with him over the incident and felt people were a bit too harsh on the pair.
Updated - Jan 25, 2019 12:11 pm
14.8K Views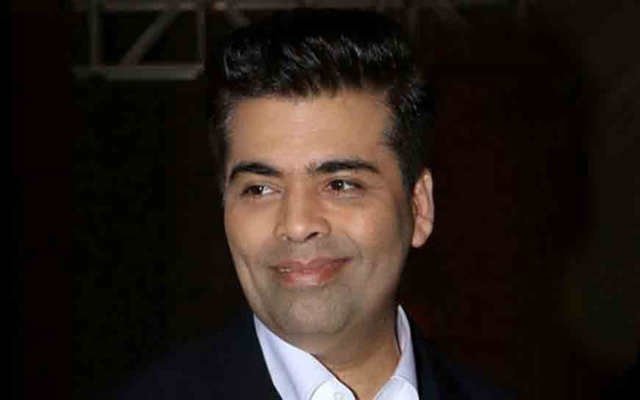 Follow us on Telegram
Filmmaker Karan Johar broke his silence after the controversy over cricketers Hardik Pandya and KL Rahul who appeared on his popular show 'Koffee With Karan' took the entire country by storm and put the duo's careers in jeopardy. Both the cricketers were suspended and sent back home mid-way from the tour of Australia and it seemed uncertain when they would be back to do the job they specialize in.
The storm now looks to have settled with the Committee of Administrator that runs the Indian cricket board lifting the suspension and allowing both cricketers to return to the 22 yards. It was particularly unfortunate for Pandya who was out from cricket for some months owing to injury and had just started to make a comeback in the run-up to the World Cup in May-July.
Johar said he felt guilty himself over the matter and said it was pleasing for him to know that the duo was allowed to get back to the game. He also said that he had messaged them apologizing and the two were "gracious" telling him that it was not his fault. Pandya was accused of making sexist remarks on the show.
'Never thought they messed up'
"I never thought they messed up. The episode was as per the frivolous nature of the show. I thought they were conforming to the prerequisites of the show. I didn't think they'd get in trouble. I am feeling guilty, it was my platform, my show and they came as guests," Johar told India Today exclusively at Davos 2019.
He also said that he didn't realize that things would take such a serious turn and hence didn't think of editing any part of the show. "There are so many women on the show, nobody realised it. But if we have offended people, we have to apologise," he said.
He also expressed apprehension that any cricketer would come to his show after the latest fiasco even though he would be ready to welcome them. He also revealed during the interview that he doesn't follow cricket and enjoyed the fact that he was interviewing two representatives from that domain.
"The questions I asked them, I asked even the girls. I like these erratic, stupid questions," Johar said, adding that he would like to get a second chance to interview a cricketer and would do his homework to ask them about their on-field moves.
The one woman I offended was my own mother
The 46-year-old director also said his mother was very upset with him over the incident and felt people were a bit too harsh on the pair. "My mother was so upset with me, she is a big Hardik Pandya fan and she was sulking and telling me 'how could you do this to him? I said I didn't do anything'. The one woman I offended was my own mother."
"I think there was harshness towards them. Some inappropriate things said and they have been punished for it. Can we now please have these two brilliant cricketers play their game."
Follow us on Google News