Parvez Rasool set to join Gazi Group for Dhaka Premier League 2017
"In IPL apart from money I would not have got enough cricketing opportunity. In Dhaka League I will get chance to show my talent and skills," Rasool quoted.
Updated - Apr 13, 2017 1:27 pm
31.3K Views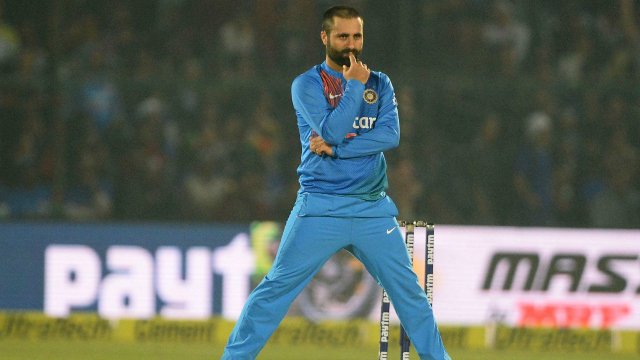 Ace Jammu and Kashmir cricketer Parvez Rasool has signed up for the upcoming edition of the Dhaka Premier League. The all-rounder has been roped in by the Gazi Group Cricketers for the season. Rasool is expected to give his services to the team until May 30. His move was primarily pushed due to the reason that he was snubbed twice at the Indian Premier League this season.
Parvez Rasool was with the Royal Challengers Bangalore in the 2016 edition of the IPL. He was released from the squad this year and then went unsold at the auctions this year. Later, he had a ray of hope when the Rising Pune Supergiant were looking for a replacement for Ravichandran Ashwin. However, the Kashmiri cricketer was ignored yet again as RPS drafted in Washington Sundar in their line up as the replacement.
As per the reports in the Greater Kashmit, Rasool said that he has the NOC from the BCCI. Even last year, several top players like Manoj Tiwary had participated in the league. The BCCI allows players to participate in the List A matches of the other countries.
"It was decision made purely on cricket perspective. I am a player and want to play at highest level wherever I get opportunity. Dhaka Premier Division Cricket League is top 50-Over cricket event of Bangladesh. I have already got NOC from BCCI and currently I am on way to Dhaka. I made my debut for India in One Day International in Dhaka. I am familiar with the conditions and it favors spin bowling. The conditions are similar to most of the Indian wickets and I am expecting myself to do well," quoted Parvez Rasool.
Talking about the tournament, the all-rounder remarked that DPL has been quite successful. He has been contracted by the Gazi Group as the overseas players. Last year, out of the 36 overseas players, 22 were Indians. He said that the Gazi Group has been a champion side and that will surely help.
"It is a high profile event that attracts some of the known players from around the World. Since 2015, BCCI has also allowed its players to take part in as it is List-A. BCCI doesn't allow its players to take part in T20 events. Apart from overseas players, there will be number of Bangladeshi top cricketers so the competition level would be high. I don't know much about the club yet but they have been previous champions of the league. I was looking for myself to play in competitive cricket and this opportunity came my way that I couldn't refuse," said Parvez Rasool.
Talking about the IPL snub, he remarked he had little or no hopes from the tournament. He added that in IPL he would have only got money and not the opportunities.
"When I went unsold in auction I said that time I keep my trust on Allah and whatever he does will be best for me. I already knew Pune Super Giants will go for Sunder instead of me and so there was no shock for me. In IPL apart from money I would not have got enough cricketing opportunity. In Dhaka League I will get chance to show my talent and skills," he concluded.