Pat Cummins takes U-turn, donates $50000 to UNICEF Australia's India COVID-19 Crisis Appeal instead of PM CARES Fund
Cummins donated $50,000 to PM Cares Fund a few days back.
Updated - May 3, 2021 4:51 pm
181.3K Views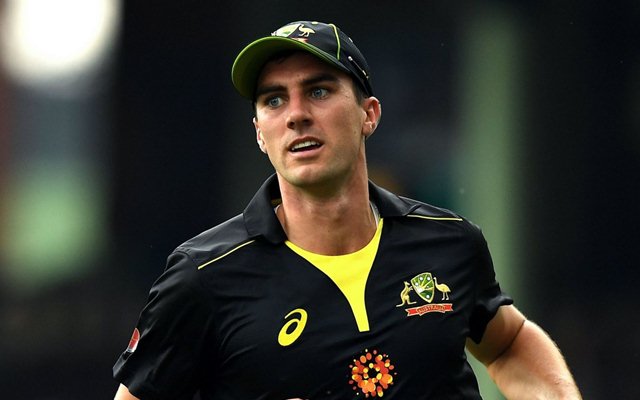 It was only a few days back that Australian star Pat Cummins was amid all the praises for his noble deed. Cummins is currently in India while plying his trade for KKR in IPL 2021 and seeing India's terrible state owing to the second wave of COVID-19, he donated $50,000 to the PM Cares Fund. He bagged much appreciation for his generous idea and lending a helping to India in the dire situation.
However, in the latest turn of events, there is a bit of change in his actions as he has allocated his funds to UNICEF Australia's India COVID-19 Crisis Appeal. Seeing the poor state of India, various big names and organizations are coming to donate funds to India in providing essential medical facilities. In the same manner, Cricket Australia has also taken up an initiative to help the fellow nation.
CA announced that they will throw their support behind India in this need hour while being in association with the Australian Cricketer's Association and UNICEF Australia. The generated funds will be provided to India for their medical equipment and generating oxygen for the critical patients.
While Pat Cummins was amid all the appreciation for donating the generous amount to India, he was criticized by many for donating to PM Cares Fund. Many believe that the funds in the PM Cares are not being channelized properly and not coming in use of the needy ones. This can be one of the reasons behind Cummins diverting his channel of donation.
Here is Pat Cummins' latest announcement
Terrific work @CricketAus

FYI I ended up allocating my donation to UNICEF Australia's India COVID-19 Crisis Appeal.

If you're able to, please join many others in supporting this here https://t.co/SUvGjlGRm8 https://t.co/1c0NE9PFdO

— Pat Cummins (@patcummins30) May 3, 2021
In the most recent turn of events, KKR was all set to play against RCB in IPL 2021 before distress broke in Kolkata's camp. Sandeep Warrier and Varun Chakravarthy have tested positive for COVID-19 while many other players have been isolated. Cummins is also one amongst them and in the same light, the match between the two teams got postponed.
Talking about KKR's performance this season, they are yet to find form and are currently struggling at the 7th position in the points table with only 2 wins in their total seven games.