Pat Cummins- The gladiator who refused to give up the ghost
The start was alike a fairytale, but the journey had more sorrows than joys going ahead.
Updated - Jan 2, 2019 10:00 pm
129 Views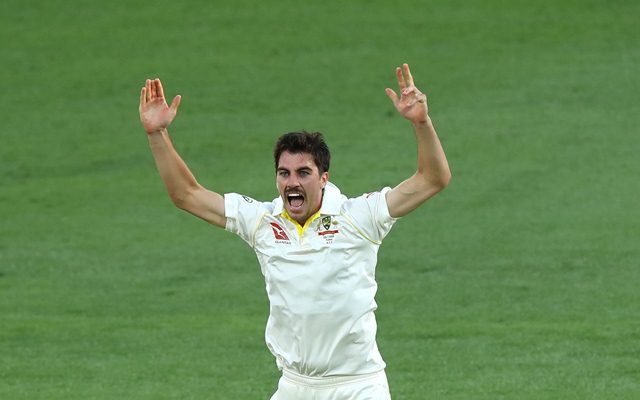 Follow us on Telegram
A forlorn atmosphere engulfed the Melbourne Cricket Ground, the clouds were dominant enough to not let the sun peek through them. Australia flung their hands haplessly to disentangle themselves from the muddle they found themselves into. Time and weather showed their spitefulness. Ishant Sharma, seething with anger, wasn't in the mood to show mercy either. At the striker's end was Pat Cummins.
A few seconds later, Ishant was on his knees, even as Cummins stood, with his head held high. Sharma hurled in a full-length ball, targetting the stumps, but Patrick was equal to the task. He shimmied a tad down the track, met the leather underneath his eyes, and nailed a near-flawless straight-drive.
The awe-inspiring shot evaded the stumps by a whisker and within a blink of an eye, the ball sped away along the carpet to hit the boundary hoardings. The drive had authority written all over it. Virat Kohli's bemused expression narrated the entire development. Ishant could do nothing but look along.
More than 'just' enough
The prelude defined one ball out of the 114, Cummins faced to muster 63 runs. But it sufficed to portray the exquisiteness and occasional ferocity, the 25-year-old showed, something which also infused a semblance of concern into the otherwise 'aplomb' Indian team. He was a glaring example to his fellow batsmen, who crumbled under the immense pressure, the visiting team exerted on them.
It wasn't even his primary role, yet as far as the numbers are concerned, he did the job better than those, whose main role was their batting. The Sydney-born talent was not only Australia's only half-century maker in the encounter but also their leading run-scorer in the match, scoring 80 runs from 162 balls, the second highest scorer being the left-handed Shaun Marsh with 63 runs from 133 balls.
Cummins' sturdy persona wasn't restricted to merely his batting. He was the hosts' leading bowler in the contest by a fair distance. With a lead of 320 runs when Tim Paine's men would've least expected a comeback, Pat had other ideas and he inflicted a mini-collapse. He spewed venom to such an extent that Kohli and Cheteshwar Pujara couldn't even open their account, two of India's most successful batsmen.
In fact, Kohli and Pujara were the top run-getters in the series and to send them packing in a space of a couple of balls was nothing more than spectacular from the indefatigable Cummins. Thanks also to the short-leg fielder, the well-thought-out catching position, in Marcus Harris, who took the batsmen's sharp catches. Pat picked up nine crucial wickets in the match, six of which came in the second innings.
All those efforts worked for nothing. After all, cricket isn't a one-person wonder by any stretch of the imagination. It won't be one, it can't be one.
Not the first time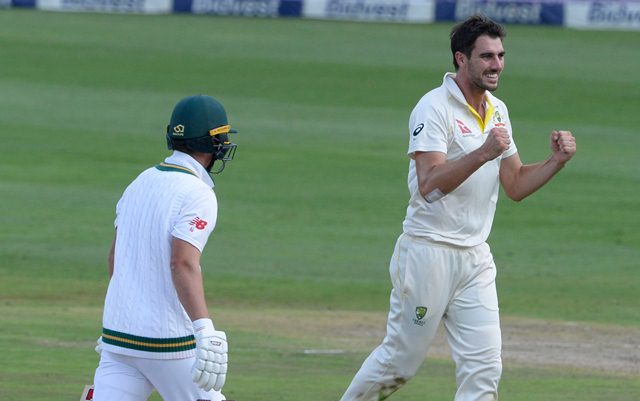 August 2017– The pitch at Sher-E-Bangla National Stadium in Dhaka had everything a spinner could expect for. But as they say, if a fast bowler bends his back, strive for that extra yard, he's bound to extract something even from a 'dead' track. After Bangladesh 'rightly' elected to bat first, Cummins made use of the new ball and set the cat amongst the pigeons in the home team's camp.
In his first two overs, he picked three wickets. When the Aussies were trailing by 116 runs with two wickets left, he not only scored a patient 25 from 90 balls but also put on 49 runs for the ninth wicket with Ashton Agar, thereby pruning the trail down to 43 runs. In the second innings, he became the lone pacer as Josh Hazlewood developed a side strain midway through his over and walked off.
Pat didn't drop the gun. Rather, he kept running in, bowled 14 overs and dismissed Tamim Iqbal, Bangladesh's leading run-scorer in the match with 149 runs. When he came to bat in the final innings, Australia needed 70 runs. Left-arm spinners Shakib Al Hasan and Taijul Islam smelled blood. Cummins scored 33, smothering the spin, making the bowlers put on their thinking caps.
He didn't even mind taking the aerial route, twice. What he lacked was support, big time. When Taijul caught Hazlewood in front, Cummins was at the non-striker's end. The Aussies were handed their first Test defeat against Bangladesh by 20 runs, Cummins walked off, dejected. He would've regretted exposing Hazlewood, who is no mug with the bat, to the spinners.
Nothing changed in Johannesburg   
March 2018- The heads of the Australian players were down after the 'cursed' Test in Cape Town that witnessed the ball-tampering scandal. The visitors went with a depleted side at the Wanderers. Their bowling lacked strength as a tibial bone stress fracture ruled Mitchell Starc out the game, which also meant that Cummins was their only genuine-fast bowler. It didn't faze the speedster.
He gave it his all and returned with figures of 28.5-5-83-5, but couldn't stop South Africa from posting 488. In Australia's first-innings, Pat took the crease with the score at 96/6 and along with Tim Paine, the Aussie skipper who took charge midway through the Newlands Test, he stitched together a stand of 99 runs. Furthermore, he churned out a half-century that did nothing but minutely mitigate the damage.
With a lead of 267 runs when Faf du Plessis and Co had the opportunity of piling Australia's agony, Cummins produced another thunderous spell, finishing with a four-wicket haul. The sad part was that his fellow pacemen- Chad Sayers and Hazlewood remained wickless after 35 overs. In the last innings, Vernon Philander breached his defence and the leather ripped his poles apart.
Cummins isn't a 'superhuman', it's criminal to expect him to be one. At the end of the day, he's 'human' composed of blood and flesh, just like every other person.
Get up Pat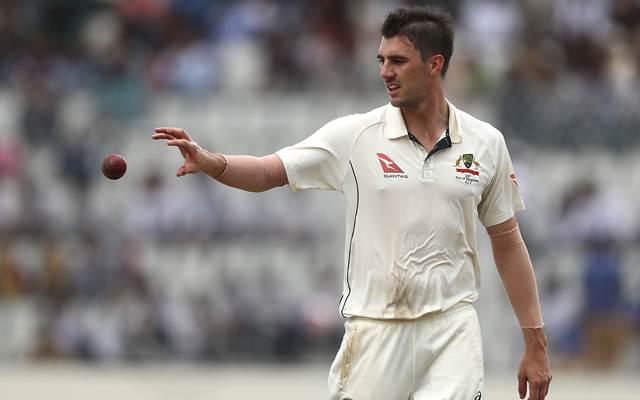 The tough times go back to November 2011 when he became the youngest with a fifer on debut at 18 years and 193 days against South Africa at the Wanderers. And then he nipped out Dale Steyn to pick up his sixth. The start was like a fairytale, but the journey had more sorrows than joys going ahead as he had to encounter a number of injuries, which didn't allow him a smooth run in cricket.
He had to wait for nearly 5 years and four months to play his next Test against India in Ranchi. Eventually, luck bowed down to Cummins. Because Starc developed a foot fracture and Ryan Harris was 'unavailable', Patrick got his second chance and he grabbed it with both hands, picking up four wickets.
"It feels like so much has happened in five or six years. But I think since that day [when he made his Test debut], this is easily the most prepared that I've been for a Test match. In terms of body, form, the length that I've been playing the last few months," Cummins had said prior to the contest.
On a placid wicket that had peanuts to offer for the bowlers, Cummins kept charging in with steam and ended with four wickets Even as the spinners did most of the work, Pat showed immense devotion, so much so that he was Australia's second-highest Test wicket-taker in 2018 with 44 wickets from 8 matches.
He could even have been the highest wicket-taker, had he not missed the two-match Test series against Pakistan in the United Arab Emirates (UAE) due to a back injury. He fell short by eight wickets from the year's leading wicket-taker in Kagiso Rabada, the young Proteas bowler. To be precise, among the top seven bowlers in the list, he had played the least amount of matches and had the best average 19.97.
In his short Test career, Cummins has already made a name for himself. There's no dearth in confidence, but that can sky-rocket significantly if his team supports him to convert his titanic shows into match-winning ones.
For the time being, 'Cummins' needs a 'Pat' on his back. He desperately does!
[interaction id="5c2cc3b1a09b673a343f73cd"]
Follow us on Google News