'Patriotism is in his blood' – MS Dhoni's childhood friend reveals the reasons behind cricketer staying away from commercial activities
Dhoni is currently busy in doing organic farming, growing crops.
Updated - Jul 10, 2020 2:43 pm
670 Views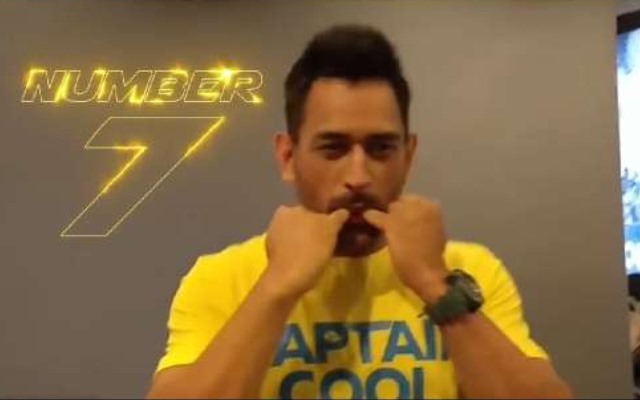 MS Dhoni, after last playing for India exactly a year ago in the 2019 World Cup semis, hasn't come in the limelight much. Apart from not playing the game, he hasn't been involved in any commercial activities as well. On the same, his manager and childhood friend Mihir Diwakar said that the 39-year-old Dhoni won't be doing any brand endorsement for the time being.
Diwakar said that Dhoni won't be doing so until the current scenario returns to normalcy in the COVID-19 pandemic. His manager said that Dhoni has "patriotism in his blood" and is currently busy with organic farming, growing crops. Recently, he also got home a tractor for the same purpose.
MS Dhoni has stopped brand endorsements
"Patriotism is in his blood, be it serving for the country (in defence) or (farming) the land, he's very passionate about it. He has about 40-50 acres of farmland and he is busy growing organic crops like papaya, banana there," Diwakar was quoted as saying in Times Now.
"He has stopped brand endorsements and has said that till life comes to normal, he won't do any commercial activity," Diwakar, who also runs the MS Dhoni Cricket Academy under the name of Aarka Sports, mentioned.
In the COVID-19 pandemic, a number of cricketers, including Virat Kohli and many others have come forward and donated hefty amounts for the needy. During this while, reports of Dhoni donating 'just INR 1 lakh' to help people also did the rounds. Thereafter, Dhoni was a recipient of criticism.
However, Sakshi, Dhoni's wife, came out in support of her hubby. She also expressed her anger when a hashtag for the Jharkhand-born's retirement also did the rounds. During this lockdown, Sakshi also spoke how Dhoni has been spending time playing PUBG and repairing his bikes.
Dhoni was set to make a comeback for the Chennai Super Kings (CSK) in the 2020 edition of the Indian Premier League (IPL). He also attended the practice sessions and reported scored a century as well. However, the COVID-19 played spoilsport and the IPL had to be postponed for an indefinite time period. On July 7, he celebrated his birthday and was showered with wishes.