PCB announces profit of Rs 3.8 billion for 2019-20 financial year
PCB is also in discussions to have the title sponsors for Pakistan Cup.
Updated - Nov 10, 2020 8:24 pm
297 Views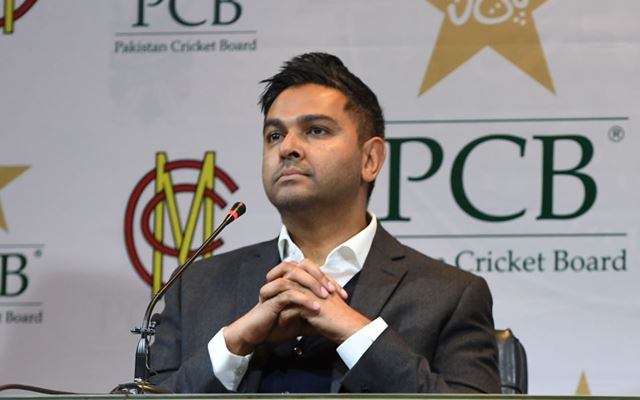 PCB's Board of Governors had their 59th high profile meeting at the National High-Performance Centre on Monday in Lahore, where they came up with a big announcement. The PCB BoG have given nod to the audited financial statements of 2019-20, which talks of an after-tax-profit of Rs 3.8 billion. The total reserves of PCB now stand around Rs 17.08 billion and it is much more than their 2018-19 reserves.
Pakistan Cricket Board talked of PKR 13.28 billion in the 2018-19 financial year. The PCB has mentioned that their audited financial statements of 2019-20 will be up on the PCB's corporate website soon. In due course of events, PCB Chief Executive Wasim Khan has opened on the matter and explained the reason for their profits.
PCB aims to touch Rs 40 million mark in near time
According to Cricket Pakistan, he briefed BoG that country's board crossed Rs 24 million projections by selling their domestic season inventory of 2020-21. The 2020-21 season inventory has been sold for Rs 3.4 million, which bore the rise of Rs 11.5 million from their previous season. PCB is in a discussion of having the title sponsorship of the Pakistan Cup, the domestic One-Day Tournament, and with that in hand, they are expecting to touch Rs 40 million mark.
Recently, the higher officials of the country's board expressed their desire to host high profile events in the coming times. PCB officials had stated that they would like to host the heavyweights of the cricketing world, which would give their country a great boost in terms of viewership. It would also be a great sight for Pakistan fans when they will witness big events in their country.
With cricketing action being halted for around six months in face of the COVID-19 outbreak, the cricket board of several countries suffered major blows. However, the action has resumed, and normalcy should return soon. After the resumption of cricket in the post COVID-19 era, Pakistan locked horns with England in the month of August-September for Test and T20I series. They hosted Zimbabwe at home too with the series concluding on Tuesday.