PCB clears Mohammad Irfan and two others
Updated - Feb 11, 2017 5:31 pm
37 Views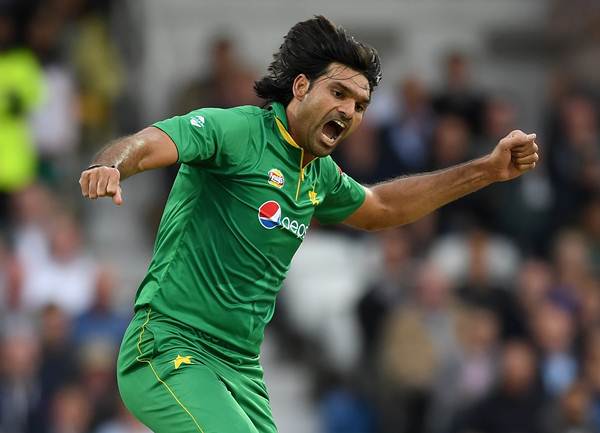 Follow us on Telegram
The Pakistan Cricket Board (PCB) and the Pakistan Super League (PSL) management is in a real fix after allegations of fixing emerged in the tournament just a day after the second season kicked off. While the PCB has provisionally suspended Pakistan cricketers Sharjeel Khan and Khalid Latif from the PSL three other national cricketers Mohammad Irfan, Shazaib Hassan and Zulfiqar Babar have also been questioned by the Anti-Corruption Unit today (February 11).
Irfan is a part of the defending champions Islamabad United's squad. Hassan is with the Karachi Kings while Babar was signed by the Quetta Gladiators. All the three players who were interrogated for involvement in corruption were cleared and later allowed to stay with the team. "All three players were investigated but were cleared and are free to play PSL matches," a top official involved in the PSL was quoted by Wisden India as saying.
The fixing syndicate involved an unnamed former Pakistan cricketer who called Sharjeel, Latif and asked them to meet someone who was waiting outside the Islamabad United team hotel in Dubai. Reportedly both the cricketers met the man there and worked out the deal which fetched them $5000. "The deal was worth five lakh Pakistan rupees (US$5000)."
Despite cracking the duo down PCB's ACU isn't relaxing and will continue to search for other leads. Irfan hasn't been suspended and will continue to be a part of the tournament. "He does not face any immediate suspension," the PCB mentioned in a statement. "PCB's ACU has also questioned Shazaib Hassan and Zulfiqar Babar. They will continue to play the PSL."
Talking about the developments in the case PSL chairman Najam Sethi said, "The ACU will remain vigilant and continue to protect the PSL from the menace of corruption."
Sharjeel's father Sohail Khan told the media in Hyderabad (Sindh) that his son is innocent. "My son is innocent and has done nothing wrong," said Sohail. "He has told me that he has done nothing. I have taught Sharjeel cricket with my own two hands. People love to watch him play cricket." He said.
Follow us on Google News