PCB seeks assurance from ICC to get visas to Pakistan players for T20 World Cup in India
ICC mediating between BCCI and PCB to assure visas for Pakistan players for T20 WC in India
Updated - Oct 19, 2020 9:25 pm
587 Views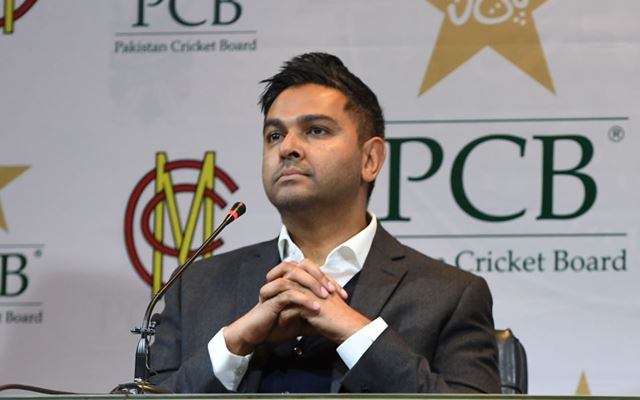 The Pakistan Cricket Board (PCB) is expecting for the ICC to give them surety of providing visas for its players and officials when India will host the next T20 World Cup. India is all set to host the T20 WC in October next year, and in the same light, PCB wants visas for their players by January 2021. The news was confirmed by the board CEO, Wasim Khan, who also stated there is no chance of India-Pakistan bilateral series in the coming time.
Seeing the current scenarios between two neighbouring countries, he said there would be 'no chance' of an Indo-Pakistan bilateral series in the 'foreseeable future'. He also cleared that the series between the two nations won't be a part of the Future Tour Programme (FTP) that would start in 2023.
Given the political tensions between two countries and the sensitive scene at borders, PCB has made clear that their matters of Visa should be dealt with by ICC only. "This is an ICC matter. We have discussed our concerns. There is a 'Host Agreement' that states very clearly that the host nation (India in this case) will have to provide visas and accommodation for teams that are due to participate in the T20 World Cup and Pakistan is one of them.
"We have sought assurances from the ICC that our players will receive visas, and ICC is now taking this up with the BCCI because that directive and confirmation will clearly need to come from their government," Khan said as quoted by Outlook.
What if Pakistan don't get visas?
He further added that like any other thing, we would also expect a deadline in this case. December-January would be fine by when their players can expect their Visas. They are expecting a response from ICC, and if visas aren't there, they would expect the apex cricketing body to resolve the matter directly with the Indian government or BCCI.
"We have asked for a deadline till December-January, which we believe is the right thing. We expect a response from the ICC on whether our players and officials will receive visas to participate in the tournament. If it (visas) isn't (there), then like any nation would expect, we would also expect ICC to take that up directly with India and the Indian government through the BCCI to resolve this matter," Khan concluded.