Penalties on Umar Akmal- harsh and unjust
Akmal part of CPL, BPL and many other leagues
Updated - Sep 30, 2017 9:46 pm
132 Views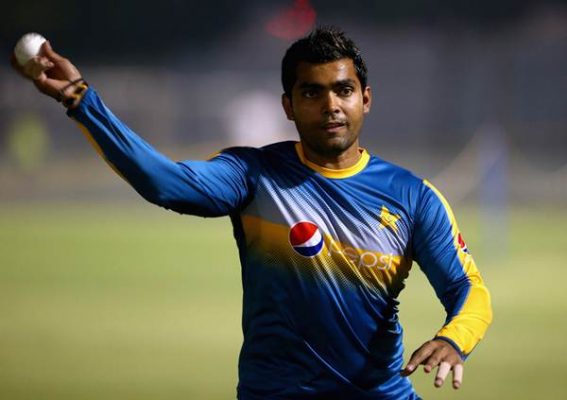 Follow us on Telegram
In recent developments from Pakistan, PCB has imposed harsh penalties on former International Umar Akmal for the public comments made to the media regarding Head Coach Mickey Arthur. Akmal now faces a 3 match ban and was handed a fine of 1 million rupees. Furthermore, the board has also stopped him from featuring in even international leagues for next three months.
Akmal went ahead and violated the PCB code of conduct by going into media against what he termed highly abusive by Arthur, without prior intimation and permission from PCB high command before going into media. This is not the first time Akmal has been charged with disciplinary issues. There have been numerous occasions when the right-hander has been involved in unwanted issues.
That said, Umar Akmal is one of the most gifted players ever produced by the country but has not been able to make the cut into the squad due to fitness issues. It is up to the Pakistan management to take care of the gifted player. The punishment of three-match ban and even Rs 1 million fine on Umar, but is highly unjust with him. PCB went out of its way to prohibit Akmal from playing in the foreign leagues.
Akmal part of CPL, BPL and many other leagues
Not only will Akmal be devoid of the international exposure but also deny him the monetary opportunity. PCB Chairman Najam Sethi has shown no mercy on the Lahore Qalandar player as playing cricket helps him earn his daily bread. A player handed three penalties at the same time has been unforeseen in Pakistan cricket. Even the players who were involved in spot-fixing have not been at the receiving end of such severe measures.
The question then arises that why Umar Akmal was singled out while others were left off the hook. It is a high time when PCB chairman Najam Sethi should take notice of the issue and at least pardon Umar from playing in international leagues, or else all the players, who have disciplinary issues and involved in one or another controversy must be punished more severely than Umar.
(Courtesy: Nation, Pakistan)
Follow us on Google News