'People have been lovely' – Steve Smith on returning to South Africa after the ball-tampering incident
Contrary to what many had expected, Steve Smith has said that his reception in South Africa has been lovely.
Updated - Feb 20, 2020 11:56 am
106 Views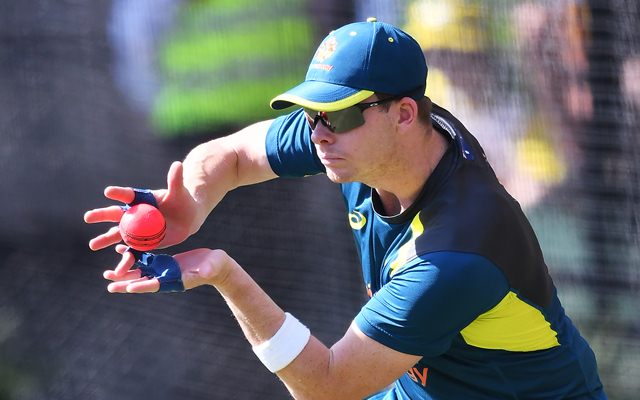 The last time Steve Smith was in South Africa, it turned out to be a nightmare for him. The 2018 tour was marred by the Sandpaper gate which eventually culminated with Steve Smith, David Warner and Cameron Bancroft receiving lengthy bans. Cricket Australia sent the trio home after the Cape Town Test before banning them.
Smith and Warner were banned for a year and returned to international cricket during last year's World Cup. Things have become normal now as all the three players have been received with open arms by cricket world. However, there were apprehensions that both Smith and Warner could face a hostile reception in South Africa.
Both the players are currently in South Africa for the first time since the ball-tampering scandal. The two had faced a hostile reception in England last year when they returned to action. The fans did not leave a single opportunity to boo Warner and Smith.
'It's nice to be back playing in South Africa': Steve Smith
Contrary to what many had expected, Steve Smith has said that his reception in South Africa has been lovely. However, he was quick to admit that he expects that to change when he steps onto The Wanderers on Friday for the first T20I. The former Australia captain recalled his last visit to the African country before revealing that the fans have behaved nicely with him so far.
"It's nice to be back playing in South Africa," Smith told reporters on Wednesday. "The last time I was here things didn't end overly well, but I've also got really fond memories of playing here.
"Just walking into the hotel in Sandton, initially I was like, the last time I left here it wasn't pretty'. It wasn't the best time in my life. But I've moved on from that and learned a lot. I've been back playing for a year now. I'm really enjoying it and I feel like I'm playing well. I'm in a nice place," he added.
Smith says there have been no signs of animosity from South African fans off the pitch. In fact, quite the opposite.
"Everywhere I have been the people have been lovely. Guys have come up and taken some photos and been really nice," he said before adding– "It's been normal, the same as compared to when I've been here previously. It's a terrific place to tour and I'm glad to be back."
However, he is under no illusion that the fans might turn up on him once he steps on the field to play against their team. Wanderers has been one of South Africa's most intimidating venues and Smith is ready to face the heat.
"I think they're hostile here at the best of times. It doesn't bother me too much. (Coach) Justin (Langer) said the other day that we had the dress rehearsal in England (last year). There was a fair bit going on there. I don't notice it, particularly when I'm batting. Maybe a little bit when I'm fielding, but then again, it's just words, it doesn't affect me. It's about getting on with the job," said Smith.
Watch: Irfan Pathan's interview post his retirement