Playing on neutral venues is a good idea: Parthiv Patel
Updated - Jun 24, 2016 10:51 am
31 Views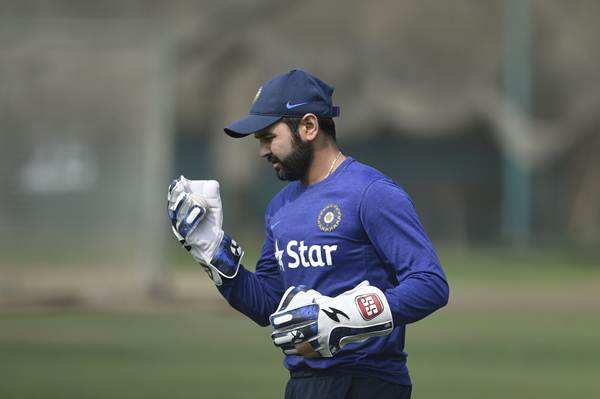 The first ever BCCI conclave at Dharamsala saw a proposal for 'Neutral venues for the Ranji Trophy matches' being passed. Gujarat skipper Parthiv Patel added that it would be a good idea. While this will certainly shake up an 82-year old tradition of India's premier domestic tournament, it was welcomed by some of the players and coaches present in the conclave as well.
Vijay Dhaiya, the coach of the Delhi team stated that there was no harm in trying something new. His opinion was met with agreement by Patel and Vidharba coach Paras Mhambrey.
"There's no harm in trying something new. It offers a different, exciting challenge to all the teams," former India stumper and Delhi coach Vijay Dahiya told TOI on Thursday.
"Playing at neutral venues is a good idea. You want every domestic player to be ready for international cricket," said India discard and Gujarat stumper Parthiv Patel after the conclave. "We will be taking the home advantage away but what we have seen last year in the domestic season isn't good for our cricket. When you go abroad or on tours you don't get to choose the conditions. It's a step forward in the endeavor to produce quality players," said ex-India seamer and current Vidarbha coach Paras Mhambrey.
"It's not going to be a completely viable option, but there's no harm in trying it for a year and see how it goes. At least we won't have matches which will get over in two-and-a-half days," felt Patel. "We need to implement this on a trial basis and see has worked positively . Home advantage is not being used in the right manner," Mhambrey agreed.
"The majority was in favor of it (neutral venues). We've to see the larger picture. There're pros and cons of everything and we've to find a balance," said Patel. While everyone felt that it would kill local interest in the Ranji Trophy, Patel said that it was concluded that it's not such a large issue, since "everybody was more or less on the same track about playing at neutral venues."