Pollution is far serious an issue than cricket match, says Gautam Gambhir ahead of Delhi T20I
The match is scheduled to go ahead despite alarming air-pollution levels.
Updated - Oct 30, 2019 7:48 pm
359 Views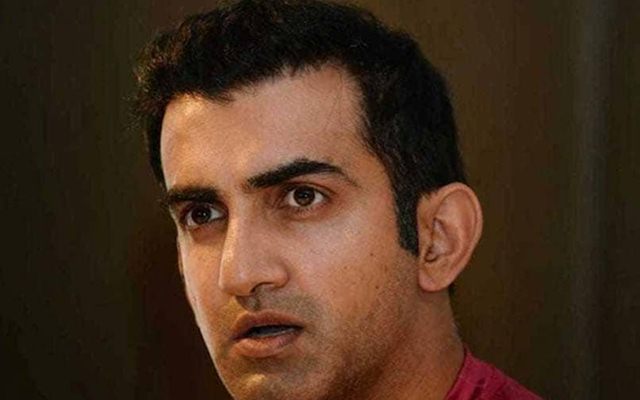 With the images of Sri Lankan cricketers wearing masks to play in a Test match in Delhi still vivid, the cricketing world is worried over the upcoming T20I match between India and Bangladesh in the capital on November 3. The Indian cricket board has been requested by the green activists to shift the venue of the game keeping in mind the environmental conditions.
According to former India cricketer Gautam Gambhir, Delhi should be more concerned about its pollution levels that slipped into "hazardous" category on Wednesday than hosting a cricket match. Gambhir, who is from Delhi and is now an MP from the city, said the pollution concern is not just for the players but for the common man as well.
"It (pollution) is a far serious issue than having a game of cricket or any other sports matches in Delhi. I think people living in Delhi should be more concerned about the pollution levels rather than the cricket match that happens," NDTV cited agencies quoting Gambhir as saying.
"Not only athletes, it's also for the common man of Delhi as well. A match is a very small thing, I think we can say whether we want to shift the match or not."
Entire city is suffering, says Gautam Gambhir
This will be the first time Delhi will host an international game after its name getting changed to Arun Jaitley Stadium in the honour of the late Union minister who passed away in August. The match is scheduled to go ahead despite alarming air-pollution levels.
Calling the cricketing part a "very small thing," Gambhir said the entire city is suffering and thus it becomes the responsibility for all to come to its rescue. "I got to know that pollution is still better but a lot of credit goes to the people of Delhi but hard work still needs to made by Delhites," he was quoted as saying.
Gambhir said he was more concerned about the environment than the upcoming cricket match. In December 2017, members of the visiting Sri Lankan team were seen sporting masks because of high smog and pollution in and around the ground during a Test match. Some of the players even fell sick. The Indian players though refused to wear them though.
[interaction id="5db2fdfe5b2f78820e8206c5″]