Poonam Raut was selected in U14 boys team when only 12
Very few know that Poonam Raut had once participated in a boys only U14 camp organized by Mumbai Cricket Association(MCA) as a 12-year old.
Updated - Jul 27, 2017 12:17 am
1.3K Views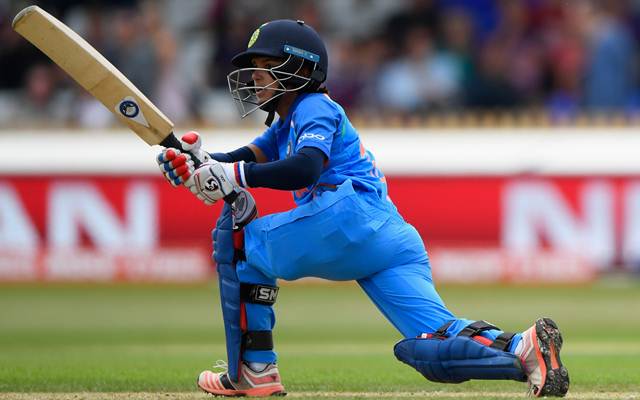 Indian Women were on the brink of history when they needed just 38 more to win with 7 wickets in hand. But then, India lost the wicket of Punam Raut who was batting on 86 and the rest is history. Raut was one of the most consistent batters in the World Cup for India. Very few know that Punam Raut had once participated in a boys only U14 camp organised by Mumbai Cricket Association (MCA) as a 12-year-old.
Secretly sent by her coach to camp
Raut was a very talented youngster and her coach, Sanjay Gaitonde was very impressed. He was so impressed that he sent Punam to the boys only camp organised by MCA in Borivali without telling her. Gaitonde said that he wanted to test Raut's skills and hence sent her to the camp. He further added that the teenager impressed selectors there and even got selected.
"She went there and stood in line with the other batsmen who were ready to bat. When her turn came, she impressed the selector Anil Muzumdar (father of domestic legend Amol Muzumdar) with her batting," Sanjay Gaitonde was quoted by DNA as saying.
Anil Muzumdar asked her name when she said Punam Raut, Muzumdar asked what was she doing in boys only camp. Raut immediately started crying. "Anil then asked me about it, and I told him I just wanted to test her skills. She proved herself," Gaitonde stated.
Gaitonde taught her nuances of the game
Punam hails from a poor family, her dad was a driver and mom a housewife. The coach agreed to teach her when she was 10, as her talent was quite evident and up and over she was passionate about the game. She was Gaitonde's first female student.
"She had a natural physique of an athlete and had a good ball sense. Hence, I agreed to teach her and she became my first girl student," said the Mumbai-based coach.
Raut trained with Rohit
Raut used to train with boys who played for Mumbai, she played quite comfortably against them. She even got the chance to play India men's star, Rohit Sharma.
"Since she was the only girl in the academy, I would play her with boys like Rohit. Rohit was 12 while she was 10. They lived in the same area in Borivali," he said.
Gaitonde revealed that the right-handed batter trained 6 months with him from March to September last year. Apparently, that training helped her a lot as she finished World Cup as the fifth highest scorer.