Post shoulder surgery Mitchell Marsh looking to get back into action
Still doubtful about featuring in Ashes: Marsh
Updated - Aug 13, 2017 1:43 pm
664 Views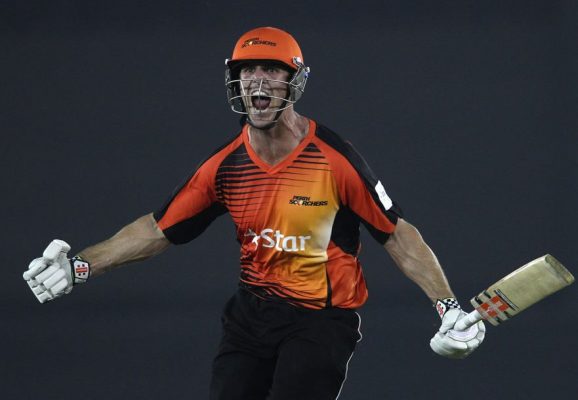 Follow us on Google News
Australian all rounder Mitchell Marsh, who last featured in the first half of the Border Gavaskar Trophy, is looking forward to getting back into the scheme of things post his shoulder surgery in March. He lost a huge chunk of International Cricket while recuperating with his erratic shoulder which made it difficult for him to bowl, bat or field.
The 25-year old WACA all rounder plans to feature in the early rounds of the Sheffield Shield season. Marsh has been currently accompanying the Australian team during their training camp in Darwin ahead of the Bangladesh Test series. Apart from missing out on the two Test at Ranchi and Dharamsala in the Border Gavaskar Trophy, he also missed a season of the IPL for Rising Pune Supergiant and the ICC Champions Trophy in June.
"It sort of just got to the point where I couldn't really bowl, I couldn't really throw and it was pretty sore to bat. So it was time to get it fixed. It was absolutely shattering. It's hard to describe the feeling that we had in the change room after winning that first Test match," commented Mitchell Marsh according to the Sunday Times.
Still doubtful about featuring in Ashes
"I certainly don't want to let this injury curb the way I bowl. One of my goals as soon as I had the surgery was to get back to bowling 140kph. So that's what I'm striving for. It may take a bit of time … to get back to being a fully-fledged all-rounder, but I won't know that until the time and I'm hoping that by the start of the Shield season I'll be bowling with no restrictions," continued Marsh. He still was sceptical about his chances to feature in the squad for the Ashes.
"There are three Shield games before that first Ashes Test, but to be brutally honest I'm not really sure where I'm going to be at then. At this stage, it's a week-by-week thing and if I get up for that first Shield game as an allrounder, then so be it. For me the equation's simple: if I can get back as an allrounder and play for WA if I make enough runs, then I know I'll get looked at," concluded Marsh
Follow us on Telegram