PSL 2019: Ali Tareen decides the name for 'The Sixth Team'
The team also confirmed their skipper for the upcoming season.
Updated - Jan 7, 2019 1:06 pm
199 Views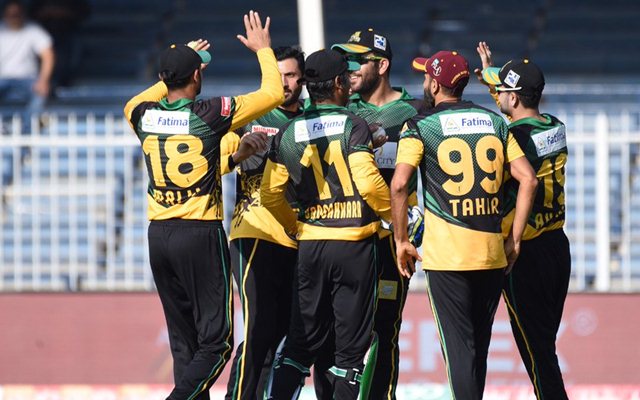 Follow us on Google News
Multan Sultans participated in the Pakistan Super League (PSL) for the first time in 2018. They joined the PSL as the sixth team when Schon group bought the franchise from that region in 2017. They had a disappointing campaign as the franchise failed to qualify for the semi-final after finishing 5th in the group stage. Schon groups' ownership of the franchise was terminated as they failed to pay the franchise fee on time.
After a bidding process for the franchise, Ali Tareen acquired the rights of the franchise. The owner of the team has now confirmed that they will be retaining their name and will continue to be called Multan Sultans. Tareen made this announcement with a video message. He claimed that they took the decision after considering the views of the people in South Punjab.
In the video message, Ali Tareen revealed that Multan Sultans aims to represent the South Punjab region of Pakistan. If the franchise wants to represent people of that province it is important to take their views seriously. He further added that a lot of supporters were asked to give their suggestions.
Bahadurs and Malangs were the suggested names
He revealed that the people of South Punjab did suggest some different names for the franchise. "When we bought the team, we aimed that it should be representing entire South Punjab. We asked a lot of people to send their suggestions, initially  Bahadurs and Malangs were the suggested title names for the team," Tareen said in his message to GeoTV.
He further mentioned that he personally likes the name 'Bahadurs' and considered it for the new name of his franchise. When he met the people in South Punjab, he realized that they feel that the name change is needless.
"I personally liked Bahadurs and wanted to have it but people of South Punjab wanted Sultans so we respected it, So, I announce that our team will remain Multan Sultans and we will be representatives of South Punjab in the PSL," the owner of the team said.
In another development, general manager of Multan Sultans confirmed that Shoaib Malik will continue to lead the team.
Follow us on Telegram