Punjab tweaker Karan Kaila narrowly misses out a Perfect 10
Updated - Mar 3, 2017 4:24 pm
84 Views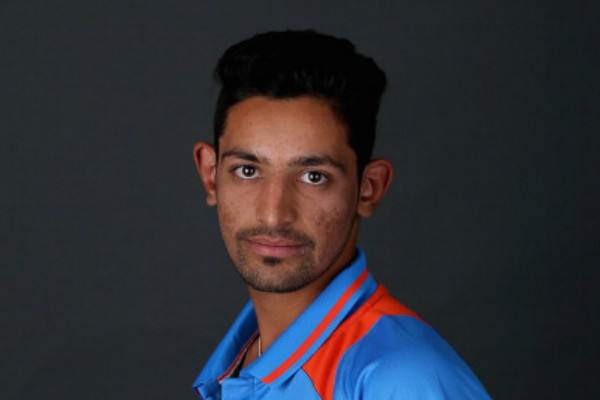 For Punjab left-arm spinner Karan Kaila it was a case of so near, yet so far as the tweaker narrowly missed out on a rare chance of bagging all 10 wickets in an innings in the final of the CK Nayudu U-23 Trophy played at the Dhruv Pandove Stadium in Patiala. It was the missed opportunity by wicket-keeper Anmol Malhotra which prevented Kaila from achieving a rarest of the rare feat.
Despite not bagging the perfect 10, the Punjab captain Kaila was very proud of his personal performance which enabled his team to the title triumph. The left-arm orthodox spinner also bagged 5 wickets in the 1st innings which enabled him to become the highest wicket-taker of the tournament with 49 wickets to his name in 7 matches.
Karan was asked whether he was thinking of bagging a perfect 10. "Not when the third day started as I had three wickets to my name. But when I took the seventh Andhra wicket, I told myself, maybe, I could grab all 10. But then Anmol dropped Siva's catch," said the 22-year-old youngster jokingly. Courtesy his impressive performance in the tournament, the tweaker has been called up to join the Punjab senior team for the ongoing Vijay Hazare Trophy.
The youngster is yet to make his Ranji Trophy debut. He is hoping that his exceptional performance in the tournament will surely help him to establish his position in the senior state team. "I hope my performances in the CK Nayudu tournament are taken into account and I am able to cement my place in the Punjab senior team," Karan was quoted as saying by Hindustan Times.
The youngster was also a part of the U-19 World Cup winning team in 2014 which also had the likes of Kuldeep Yadav, Deepak Hooda, Shreyas Iyer and Sanju Samson.  "All of them have played the Ranji Trophy and achieved more feats. I have lagged behind. I wish to restart my journey and get as many first-class matches as possible. This will give me a push," said Karan.