Rahul Dravid calls Team India 'favourites' going into the World Cup 2019
He also felt that the upcoming World Cup edition shouldn't be compared with 1999 one.
Updated - Feb 4, 2019 6:10 pm
7.5K Views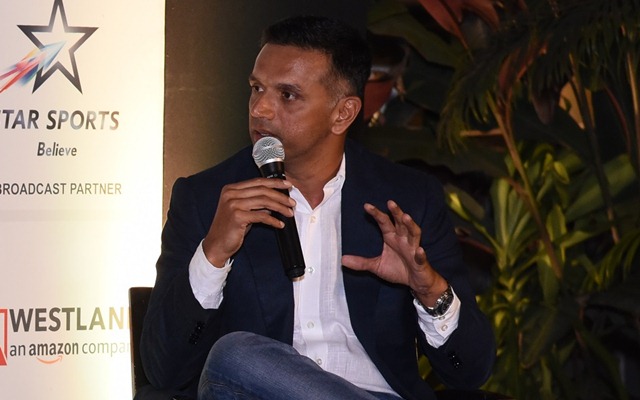 Former Indian skipper and current U19 head coach Rahul Dravid is assured that Virat Kohli's men will go into the 2019 World Cup in England as one of the favourites. India have won three of their last four away series, with England beating them by 2-1. With the exception of the series loss against the Brits, Virat Kohli and co have defeated South Africa, Australia and New Zealand away from home. The three away series wins were in the convincing margin, as the travelling Indian side took the sides by their horns.
Against South Africa, the Indian side came up with an impressive 5-1 series win the six-match ODI series. The ODI series victory against Australia was rather a tight one with the scoreline being 2-1. However, India's victory in New Zealand gave the confidence to the fans that this Indian side is capable of beating any top side away from home.
Dravid wants no comparison with the 1999 World Cup
Moreso, recently Rahul Dravid's India A side who welcomed the England Lions side home gave them a sound thrashing with a 4-1 series victory. The quality of talent that is in the Indian domestic circuit is of top quality in World Cricket. "I think India are playing very good cricket at the moment and go in as one of the favourites. Hopefully, we will peak in the next few months," Dravid told reporters on Thursday after India A clinched the one-day series against England Lions by 4-1 margin.
Furthermore, Dravid was adamant that there should be no comparisons made to the 1999 World Cup as the conditions have changed immensely since he became the top run scorer in the edition. "Wickets will be very flat in England and I expect it to be quite a high-scoring World Cup. When we were in England with A team, 300 was regularly scored," Dravid said, citing how things have changed in the last two decades.
"A lot more runs will be scored compared to the 1999 World Cup, where we used the Dukes white ball. The white Kookaburra with two new balls, revised field restrictions (different Powerplays) are different, so you can't compare the two World Cups," India's former number three concluded.