Raja Maharaj Singh – The man who made first-class debut at 72 years
Interestingly enough, it turned out to be the only FC game Raja Maharaj ever featured in his career.
Updated - Nov 26, 2017 10:34 pm
261 Views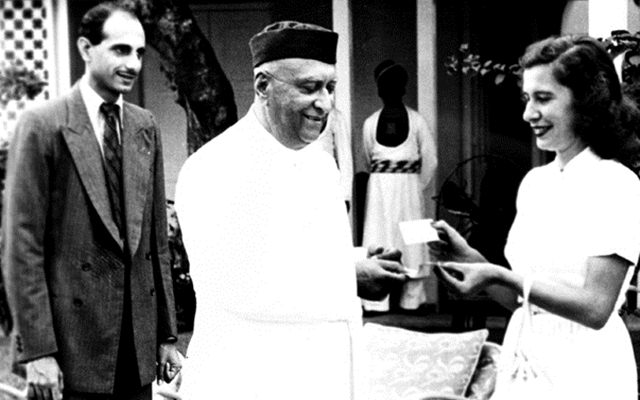 Follow us on Telegram
Not often in this modern day that a veteran player gets to play the sport after turning 40 in any format and the newest introduction of fitness rules makes life tough for the players in their mid-30s. However, back in 1950 on November 25th, a 72-year-old Raja Maharaj Singh made his debut in first-class cricket and is still the oldest ever player to play this format. Interestingly enough, it turned out to be the only FC game Raja Maharaj ever featured in his career.
He was born on 17th May 1878 in Punjab in the Kapurthala Royal Family. He completed his BA in Balliol College in Oxford and served in various positions in the Indian Government after starting as a Deputy Collector of United Provinces. He received the knighthood in 1933 and served as a Prime Minister of Kashmir for a short span. In 1948, Raja Maharaj was appointed as the first ever Governor of Bombay after Indian independence.
Captain of Bombay
On 25th November in 1950, at the age of 72 years and 192 days, Raja Sir Maharaj Singh led the Bombay Governor's XI against the touring Commonwealth XI at the Brabourne Stadium. On his debut, Maharaj walked out to bat at No.9 after he won the toss and elected to bat first. He faced the off-spinner Jim Laker against whom he picked up a three and a single. However, he edged one to slips against the same bowler to be dismissed for four runs.
His team was bowled out for 202 while the visiting side posted 483/5 before declaring their innings with a lead of 283. The Governor's XI was wrapped up for just 108 runs on the 3rd day losing the game by an innings and 173 runs. Raja Maharaj did take the field after batting in the first innings and was absent in their 2nd essay. Yadavindra Singh of Patiala took the captaincy responsibilities in the absence of Maharaj.
Thus, Raja Maharaj broke the record of Cornelis Vels, the oldest FC debutant at the age of 60 years and 269 days in the 1927/28 season. Except for Vels and Maharaj no other player made his FC debut after turning 60. Maharaj is still the oldest to feature in an FC game while CK Nayudu is the next having played at the age of 68 years and 4 days in the 1963/64 season.
Follow us on Google News