Ramiz Raja urges PCB to take 'extra care' of Shaheen Afridi
The young Afridi has earned praises from the likes of Rahul Dravid in the past.
Updated - Nov 30, 2018 9:36 pm
305 Views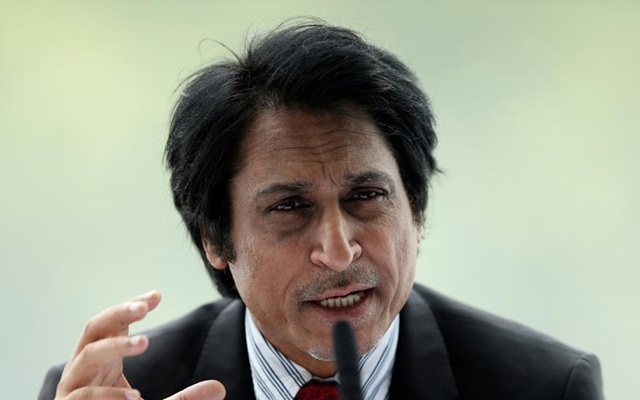 Ramiz Raja, the former Pakistan batsman, has always been open with his views, whether controversial or not. He has been commentating in matches featuring Pakistan, among others, for over a decade now and constantly sharing his opinions on different issues related mostly to Pakistan cricket. The 56-year-old, this time, has come up with an 'urgent' message for the cricketing authorities in Pakistan, that not many will disagree with.
Ramiz, wants the PCB  to groom the young Pakistani pacer Shaheen Shah Afridi, before handing him the Test cap. He urged the concerned authorities to handle the teenager with 'extra care', and also said Shaheen himself needs to work on his fitness.
Take extra care
"In my opinion, Shaheen should be groomed first before being handed a Test debut, and being a teenager he needs to take care of his fitness," Raja said during a television programme. The popular commentator also opined that the lanky lad should first whet his fast-bowling skills before setting foot in the Test format, because, according to him, less crafty pacers often fail to survive in this format due to physical and sometimes even mental pressure.
"Pakistan should not rush with Shaheen, as the youngster may suffer a breakdown and we have a history of many fast bowlers who entered international cricket but were unable to cope with the pressures that come with it," he said.
Ramiz, who has also captained the Pakistani side during his playing days, cited the example of another former player, Mohamamd Zahid, who was a fast bowler and made his debut in the mid-90s. Zahid was considered by many as one of the fastest bowlers ever, but after representing Pakistan in only five Tests and eleven ODIs, he suffered a heart-breaking back injury that put an end to his, what could have been an illustrious, cricketing career.
"So Pakistan needs to take extra care of Shaheen," the former right-hander stressed. Afridi is expected to come into the team in place of fellow pacer, Mohammad Abbas, who has injured his right shoulder, for the third and final Test match of Pakistan's ongoing Test series against New Zealand.