Ranbir Kapoor should play Tiger Pataudi in biopic, suggests Sharmila Tagore
Updated - Nov 15, 2016 3:18 pm
97 Views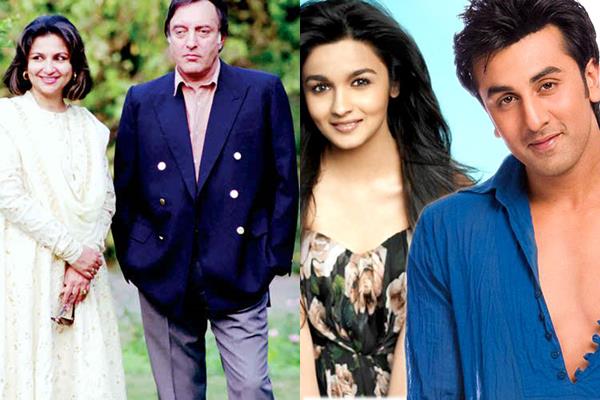 Sharmila Tagore, wife of Tiger Pataudi, recently revealed who she would like to see as her husband if a biopic is ever made. Mansoor Ali Khan Pataudi is one of the most revered captains India had ever had. Pataudi, who was popularly known as Tiger Pataudi, took the captaincy duties at a bare age of 21. He was a phenomenal player on field and had an inspiring cricket journey.
At a recent award show red carpet, Sharmila Tagore mentioned that she would be pleased if a biopic on Tiger is ever made. She went on to point two prominent actors of the industry who could fit in the lead roles. She further mentioned that the biopic might turn out to be a huge success. Sharmila said that Tiger Pataudi has had a very tough and inspiring life. He played cricket with an eye handicap. Several ups and downs plagued his life including the death of his father.
A car accident took the sight of his right eye forever when he was in his early twenties. Days after the accident took place, Pataudi was made the captain of the Indian team. India achieved it's first ever Test victory under his captaincy in 1967 against New Zealand. He was the pioneer in believing that India's best chance of winning lay in the fact that it should field 3 spinners.
Sharmila Tagore, however, added that the direction of the movie must be good and the research must be proper. "Yes, of course. I would like a movie to be made on Mansoor Ali Khan. If someone really directs it properly, and with proper research, I think I would like it. I think his life has got a lot of things, about the accident, about losing his father, and playing cricket with such a handicap," she quoted.
When asked about who could fit in the lead role, she suggested that someone who looks like him could do the trick. Her suggestion was Ranbir Kapoor. "I really do not know. Somebody who looks like Tiger. Maybe Ranbir Kapoor or somebody in the family," quoted Sharmila. When prompted about her role in the biopic and who would play it, she said it could perhaps be Alia Bhatt. "That is a real challenge. What about Alia Bhatt?" she asked.