Ranji Trophy 2015-16: 8 players who have switched loyalties
Updated - Sep 21, 2015 12:03 pm
66 Views
Ranji Trophy 2015-16: 8 players who have switched loyalties: With the likes of Virender Sehwag, Wasim Jaffer, Pragyan Ojha, and RP Singh switching from their respective home states, the Ranji Trophy 2015-16 is being awaited with great anticipation. These transfers have also shifted the team balance of their native sides while the those benefitting from the changes are not complaining. Ahead of the biggest tournament of India's domestic season that starts from October 1, here's a look at the most prominent players who will play for a new team this year.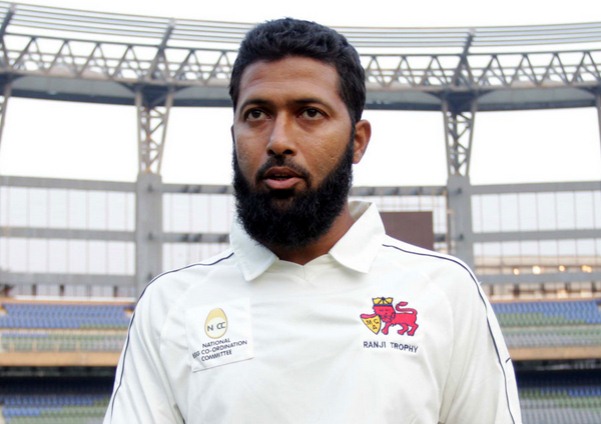 Ranji Trophy 2015-16: 8 players who have switched loyalties:
1. Wasim Jaffer (Mumbai to Vidarbha):
Jaffer, who also played Tests for India, will move from Mumbai to Vidarbha following an underwhelming 2014-15 season. Jaffer is just 241 runs short of the historic landmark of becoming the first batsman to reach 10,000 runs in the Ranji Trophy. Thus it is safe to call him the undisputed king of Ranji Trophy. Jaffer's presence will help young Vidarbha batsmen to hone their skills and also strengthen their batting line-up.
2. Virender Sehwag (Delhi to Haryana):
Sehwag spent 17 seasons with his home city of Delhi, but after repeated disagreements with Delhi & District Cricket Association (DDCA), has decided to move to Haryana. Delhi's loss will be Haryana's gain who have a young side, and a potent bowling attack led by Mohit Sharma and Amit Mishra. Sehwag's presence will not only boost their batting but also the morale of the budding talent. The dashing opener has not lost hopes of making a comeback and having averaged over 50 last year he is positive about another good season.
3. Pragyan Ojha (Hyderabad to Bengal):
Ojha, whose last Test match was in November 2013 in which he was Man of the Match for taking ten wickets, has moved from Hyderabad to Bengal in hopes of reviving his India career. Over the years Ojha has been a stalwart for Hyderabad cricket. Now he is set to play for Bengal and all it needed to convince him was a request from Sourav Ganguly. Making the switch, Ojha said, "I was offered to play for Bengal by Sourav, and I could not turn it down." The decision though is also a result of disappointment over Hyderabad not being able to reach the knockouts last year.
4. Mithun Manhas (Delhi to Jammu and Kashmir):
After Sehwag, Delhi is set to lose another stalwart, in Mithun Manhas. After 17 years with the Delhi side, Manhas, a native of Jammu, will now appear for Jammu and Kashmir (J&K) side in the upcoming Ranji season in a bid to pave way for youngsters in the Delhi team. One of the many talented Indian cricketers Manhas couldn't get into the national side due to India's strong batting line up in the last decade. A tally of 9,071 runs in 147 matches at 45.81 shows how successful he has been at the domestic level.
5. Robin Bist (Rajasthan to Himachal Pradesh):
Bists's decision to remove ties with Rajasthan reflects the murky world of the state's cricket affairs. A power struggle between two factions has left the players in doldrums. In 2014 the BCCI suspended the RCA after it brought Lalit Modi back in power, and it was only due to legal intervention that Rajasthan could field a team last season. Bist is switching to Himachal Pradesh in hope of a more secure belonging. The HP side has done well in the last few years and Bist's presence will further help them.
6. RP Singh (Uttar Pradesh to Gujarat):
One of the cores of the successful UP side in the recent years, RP is now set to make his connections with the state of Gujarat stronger by switching over to play for the state in the upcoming season. He is Ahmedabad's son-in-law, as he is married to Devanshi Popat, a resident of the city. His prominent international achievements include a leading role in the 2007 T20 World Cup and a five wicket haul in Lord's. The 29-year-old took 205 wickets for UP across all formats.
7. Sarfaraz Khan (Mumbai to Uttar Pradesh):
The 17-year-old became a household name in this year's Indian Premier League (IPL), when he played a crucial role in Royal Challengers Bangalore's (RCB) success in the tournament. The talented batsman has moved back to his native UP in what comes as a surprise to the Mumbai Ranji side. He was part of the India side in last year's U-19 World Cup. Sarfaraz had made his way into the Mumbai team on the back of a superb runs at schools and U-19 level and will be expected to come good for Uttar Pradesh as well.
8. Dhiraj Jadhav (Assam to Goa):
The former Maharashtra batsman who played as a professional for Assam for six seasons will move to Goa for the upcoming season. For long he was in contention for being an India opener but lost the race to others. Jadhav is one of the few Maharashtra batsmen to have scored 1000 runs in one Ranji season (2003-04). His former Maharashtra teammate Hrishikesh Kanitkar, who announced his retirement from First-Class cricket earlier this year, has joined the Goa side as the coach.