Ranveer Singh broke down while shooting the climax of '83, reveals Director Kabir Khan
The Ranveer Singh starrer '83 hits the theatres next year on April 10.
Updated - Oct 12, 2019 6:57 pm
1.2K Views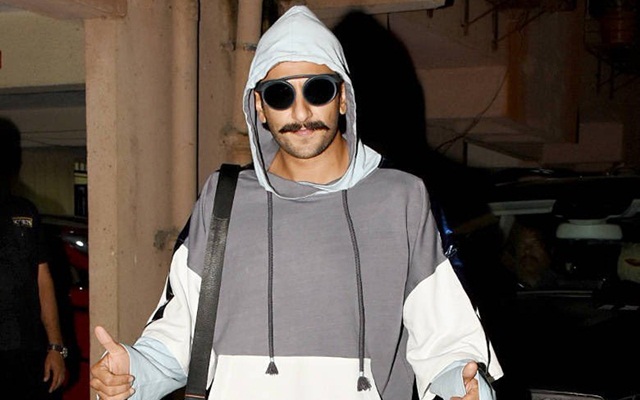 It is no secret that Ranveer Singh is one of the most hardworking and versatile actor going around today. The actor leaves no stone unturned in getting himself into the skin of his character. From bulking himself into a hulk for his Khilji role in the 2017 period film Padmaavat to transforming himself into a lean figure for one of this years' biggest smash-hit 'Gully Boy'.
Ranveer's next project is the much-anticipated' feature on India's miraculous 1983 World Cup win: '83. And, the actor- a die-hard cricket fanatic himself- is leaving no stone unturned. The actor has been posting regular images of hiss physical transformation for Kapil Dev's role and how he had to change his body mechanisms and lose 15 kgs to get into the skin of the iconic character.
Director Kabir Khan opens up about Ranveer Singh
Vindicating what we have already said up until now, director Kabir Khan reminisced about Ranveer's drive to get into the skin of the character and how he broke down while filming the climax scene of the film
Recalling the whole incident, he said as quoted by Pink Villa, "We shot for five days at the Lord's stadium in London, entering the members-only Long Room where no camera ventured before, the dressing rooms and locker rooms, and then (we) stepped out onto the balcony where the World Cup was presented to Kapil sir. And guess what? They brought out the real World Cup for Ranveer too. Overwhelmed, he broke down when I shouted 'Cut'."
"Among those on the balcony was also Clive Lloyd's son who, like Gordan Greenidge and Malcolm Marshall's sons, is playing his father in the film. We had legends like Kapil Dev, Sunil Gavaskar and Vivian Richards dropping by. That day, Clive Lloyd, captain of the '83 West Indian team which had crashed to 140 all out to give us an unlikely win, was there to support his son. When we urged him to come closer, he quipped that he didn't want to see the Cup being given away for the second time in his life," said Khan
The Ranveer Singh starrer '83 hits the theatres next year on April 10.