Rating the jerseys of all 8 IPL teams
Jerseys of various franchises in IPL appeal a lot to their fanbase.
Updated - Feb 14, 2021 5:08 pm
579.1K Views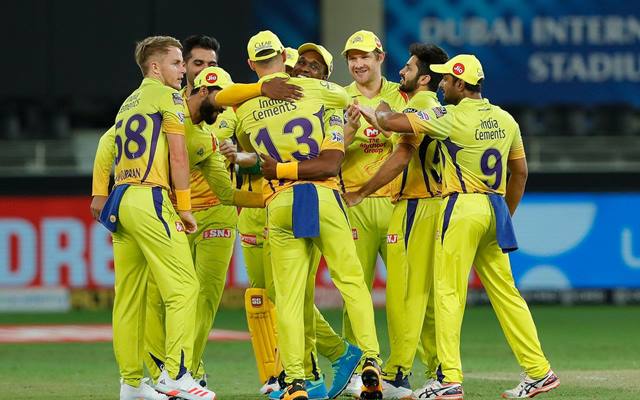 The outfit that you wear is an important factor in any facet of life. And, sport is no exception. One of the most discussed topics in sport, is the jerseys that teams wear. And, there have been several occasions when the jerseys that the teams sport hogs the limelight.
Ever since the Indian Premier League(IPL) came into existence in the year 2008, it has been a raging hit among the masses. People throng the stadiums to support their favorite franchises and every stadium around the country is filled to capacity as the fans chant the names of their favorite players vociferously.
And, the jerseys that IPL teams wear get the attention of the public. There have been several occasions where the IPL teams have changed their jerseys with respect to the color and the design. For example, the Delhi Capitals (then Delhi Daredevils) sported a red and blue jersey in the inaugural edition, but have now gone in for an all-blue outfit. In this article, let us rate the jerseys of all the eight IPL teams.
Rating the jerseys of all 8 IPL teams
8.Rajasthan Royals- 5/10
In the first edition of the Indian Premier League in 2008, the Rajasthan side wore a blue and gold outfit. And, when we look at the jersey that they wore in the 13th IPL edition, it is completely different. The side wore a pink and blue outfit for the 2020 season in the UAE, and the outfit was not very impressive. The jersey certainly does not attract the viewer immediately. In fact, the blue and gold outfit was a much better one than the jersey that the side has currently opted for.
The jersey bears the logo of the Rajasthan side in the top right corner, and the names of two sponsors are also visible on the front part. While the logo of KEI Wires and cables is visible on the top left, TV9 Bharatvarsh is visible in the center. The jersey bears the logo of Jio and Dream 11 on the side sleeves, while Niine Sanitary Napkins is the name that dominates the back.
And on a lighter note, Rajasthan's performances in the 13th IPL edition, just like their jersey was not very impressive. The side finished last in the competition, and could muster just 6 wins out of the 14 games that they played. For the 2021 edition, they have appointed Sanju Samson as their skipper. They receive a rating of 5/10 for their jersey.