Ravi Shastri spills out the real reason behind the axing of Yuvraj Singh and Suresh Raina
Want to be the best fielding side on the park: Shastri
Updated - Sep 2, 2017 5:00 pm
2.2K Views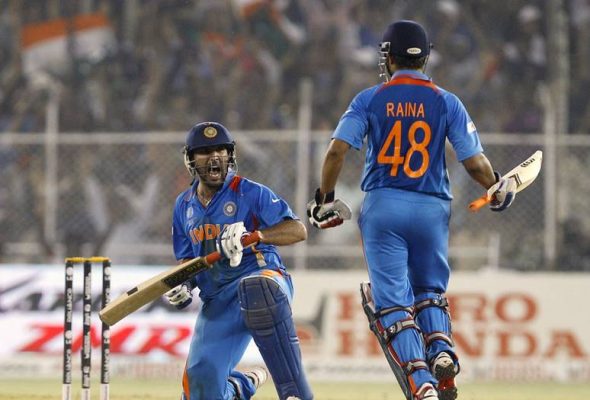 Follow us on Google News
Prior to the start of the Sri Lanka series, the omission of Suresh Raina and Yuvraj Singh raised many eyebrows as the Board came out and stated the significance of fitness in the Indian team. Indian Head Coach Ravi Shastri seconded the measures taken by the selectors in a recent interview.
Yuvraj Singh last featured in the West Indies series post a disappointing Champions Trophy campaign barring the innings against Pakistan in the group stage. Suresh Raina last played for India in the South Africa series at home back in 2015. Since then, he had been a regular in the T20 outfit for the Indians. He last played against England in the 3-match T20I series in January 2017.
If reports are to be believed, two of the most elegant southpaws ever produced by the country with heaps of experience in limited overs cricket, could not fulfil the criteria set in the fitness test. As a result, the duo could not make the cut into the squad.
Want to be the best fielding side on the park: Shastri
"We want the best fielding side on the park. That's it. So how do you become the best fielding side on the park? Fitness. And that's why there have been parameters set," opined Ravi Shastri according to ESPN Cricinfo, augmenting the importance of fitness in the current regime.
"My job is not to get involved in selection ever because I want my players to trust me. That's the job of selectors. They watch more cricket and they see it the year around. If anyone fits into their parameters, depending on their form, then on the cricket field, they are available for selection," added the Head Coach of the Indian cricket team.
When asked whether Yuvi and Raina are dropped from the World Cup plans due to fitness issues, Shastri replied by saying,"Yes. When there are parameters put in place and that's the vision of the team, then everyone has to fit into those parameters. It is as simple as that."
Follow us on Telegram