Ravi Shastri weighs in on India's No.4 debate and Kuldeep Yadav's omission
The Indian head coach said that some tough calls need to be made.
Updated - Oct 9, 2019 7:30 pm
27K Views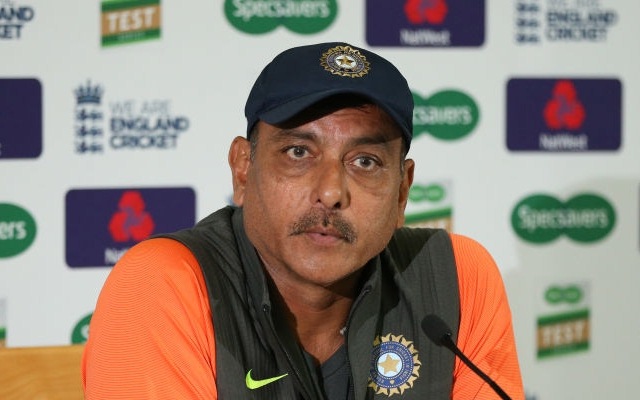 It has been a problem for so long now that every time someone mentions it, one can't help but smile. So dire is the situation that it has almost become meme where fans/pundits can be seen piping the potential candidate after one good inning. Yep! That No.4 spot.
India's inability to zero in on the ideal No 4 batsman is not because the country has a paucity of talent, far from it actually. It is their lack of patience, an obvious lack clarity in what they want and most-importantly their penchant for unnecessary experimentation, that has been at the heart of what is slowly turning out to be a curse.
India's lack-of-planning can be estimated from the fact that out of three batsman- KL Rahul, Vijay Shankar, and Rishabh Pant- who played at the said position in the World Cup, two of them had zero experience of batting in that position at the international level, and the one who did have some experience (KL Rahul) was the first in a long list of discards tried at No.4.
It is very easy for us to drop Kohli at 4- Shastri
However, Indian head coach Ravi Shastri still feels that it is very easy to find an ideal No.4. Shastri alluded that it was very easy for them to push Virat Kohli at No.4 before quickly backtracking and asserting that others need to be given sufficient opportunity. "It is very easy for us to drop Kohli to No. 4. Then you will have the best No. 4 in the world. But it takes time." Shastri was quoted as saying in the Hindu on pushing Kohli at No.4.
Since the World Cup, India has tried Rishabh Pant at No.4 citing that the southpaw needed to be given sufficient time to establish himself at the said position. However, Pant's form coupled by his reckless shot-making and the subsequent impact of Shreyas Iyer's performance at No.5 in the limited opportunities, has made Shastri say that the Delhi Capitals skipper can be a great option at No.4. "Shreyas Iyer has been excellent in recent months. He can be a really good No. 4," Shastri said India's potential No.4 for next year's T20 World Cup.
This team is not about individuals- Shastri on Kuldeep's omission
The Indian coach also went on to shed light on Kuldeep Yadav's omission from the Test side. Yadav, who took a five-wicket haul in his last Test at the Sydney Cricket Ground was declared as India's first-choice spinner by Shastri in its immediate aftermath. Shastri repeated the same lines that Virat Kohli spoke in the pre-match presser, alluding that this team is above individuals.
"This Indian team is about the Team and not individuals. Some tough calls have to be made. Imagine, Kuldeep Yadav not playing a Test since his five-wicket innings haul in Sydney. It is never nice or easy to tell people who have performed that you are not picked. But this is about the Team," Shastri said.
Watch: 10 Expensive cars owned by Indian cricketers