Ravichandran Ashwin trolled mercilessly for his captaincy against KKR that cost KXIP game
Ashwin has been in public eye since the mankad incident involving Jos Buttler.
Updated - Mar 28, 2019 6:22 pm
1K Views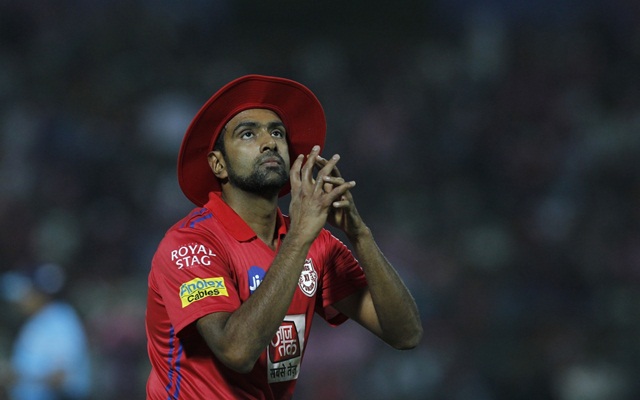 It's only two matches that Ravichandran Ashwin has led Kings XI Punjab (KXIP) in his second season as the captain in the Indian Premier League (IPL) and already, he has made the headlines for not so right reasons. While Ashwin left the cricketing world deeply divided after 'Mankading' Rajasthan Royals (RR) batsman Jos Buttler at a crunch moment of the game on Monday, he found himself at a completely receiving end on Wednesday, in the game against Kolkata Knight Riders (KKR).
In the game against KKR, Kings pacer Mohammed Shami produced a brilliant yorker to get rid of the dangerous Andre Russell in the 17th over. The man, who had gone on a Blitzkrieg in his previous outing, could produce yet another cyclone to derail the Kings and Shami's delivery had perfect timing. But then the disaster happened. The umpires called the ball invalid as the Kings erred in their fielding placements.
Only three men were found to be within the 30-yard circle while rules wanted the number to be four. Russell was called back and he made full use of the opportunity, unleashing a terrorising batting till he lasted (48 off 17 balls). In the next two overs, 43 of the 47 runs scored came from the Caribbean's batting and Shami was tonked for three consecutive sixes. The KKR total rushed to 218 for 4 and it 28 runs far too many for the KXIP at the end.
Ashwin took blame on him but yet Twitterati did not spare him
Ashwin though said in the post-match presentation that small things cost his team the game and took the blame on himself, yet the Twitterati was in no mood to spare him, especially those users who found his 'Mankading' act contradictory to the spirit of the gentleman's game.
The off-spinner himself was also beaten around the park by the KKR batsmen as he conceded 47 runs in four overs and his effort to contain the home team also fell flat as soon as Russell was let off the hook.
Here are some of the reactions that came hard at Ashwin:
what u do with buttler its ur karma to hit u back very next match..

— Uday Inamdar (@UDAYLN) March 28, 2019
Poor captaincy 😅😅😅#KKRvKXIP #Ashwin pic.twitter.com/fC16qWQL23

— Sujit_w_patil (@sujit_w_patil) March 27, 2019
Actually Russell was payed by buttler to end Ashwin's captaincy https://t.co/C4kMM1myFi

— Suraj Aryal (@suraj_casm) March 27, 2019
I'm a @lionsdenkxip supporter but not #Ashwin very poor captaincy by @ashwinravi99 😠

— Zeyaul Mustfa ضياء المصطفى (@Zeyaul786) March 27, 2019
@ashwinravi99 what goes around comes around…rules man😂😂😂😂 #KKRvsKXIPnoball

— venkatesh.A (@venkatanenenu) March 28, 2019
See Ashwin looking so frustrated after russel getting saved because of law of cricket. Karma hits back. 😂 #KKRvKXIP pic.twitter.com/DERDQHq20e

— Gowthaman (@Gowthaman_Rockz) March 27, 2019
#InstantKarma for RaviChandran Ashwin @ashwinravi99

— Short Dump (@ShortDump) March 28, 2019