RBI recruits KL Rahul, Umesh Yadav promote financial literacy
The players did not charge any fee for featuring in the ads.
Updated - Jun 3, 2018 8:57 am
2.8K Views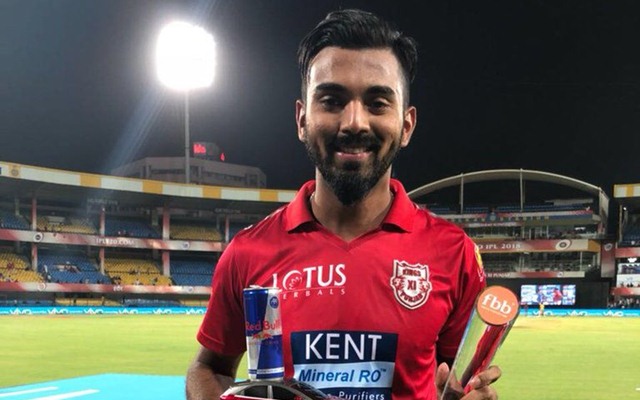 Follow us on Telegram
The 2018 edition of the IPL came to an end. As always, the tournament proved to be an ideal platform for players to showcase their talent. On the sidelines, it was also the best place for various brands and organizations to market their services. Among many who bagged this opportunity was the Reserve Bank of India (RBI). It is not a usual sight to see an organization like RBI come up with advertisements.
But this year, the organization was keen on promoting their services and spread the message of financial literacy. An advertisement featuring the popular cricketers like KL Rahul, Umesh Yadav, Shahbaz Nadeem, Ishan Kishan, Deepak Hooda, and Dhruv Shorey was seen prominently during the course of the tournament. They spoke highly about the rules and about the no-frills savings account scheme that the RBI has come up with.
Many would wonder that these cricketers would have charged a wholesome amount for the ad. But the reality is that they did not charge any amount as they all are RBI employees. They are hired under the sports quota and are remunerated like normal employees of RBI. In future, expect more prominent faces taking the TV screens spreading financial literacy.
"Going forward, more sportspersons including women will be involved in these campaigns. So far, cricketers have been involved as more people recognize them," an RBI official on condition of anonymity, quoted as per the quotes in Livemint.
"The cricketers were on our payroll already. Incidentally, the timing of IPL and our mass media campaign coincided. We thought why not use the in-house talent for the campaign instead of getting the brand ambassadors from outside," an RBI spokesperson quoted.
A brainchild of SS Mundra
The idea to spread the message through the cricketers was the brainchild of former deputy Governor of India, SS Mundra. He remarked that he used to see a lot of enthusiasm among the sportspersons during the sportsmeet. Also, the attention that the players got was immense. Hence, he thought of using the players as the best way to spread the message to the common people.
"When I joined RBI, I was invited to preside over the annual sports meet involving various RBI zones. What stood out was that most of the players were beyond their prime. I felt that earlier RBI had some prominent teams that would win at the national level which was no longer the case. After making some enquiries internally, I figured that the recruitment was merely being done as a compliance measure and thought that if we need to recruit sportspersons why not create a broad arching policy for recruitment of sportsperson at RBI," former deputy Governor SS Mundra quoted.
For the latest cricket news, follow CricTracker.
Follow us on Google News