Reham Khan brings new accusation against Imran Khan
"The main issue between us was that he wanted me to be a politician's wife," Reham said.
Updated - Aug 29, 2018 7:06 pm
2K Views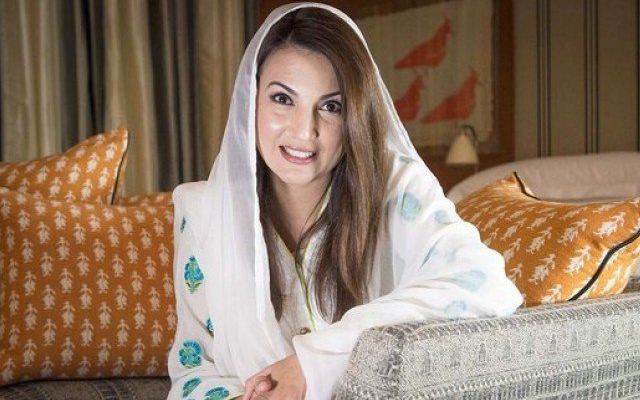 Imran Khan might have won the political war but on the personal front, the Pakistani prime minister is yet to overcome the challenges. His former wife Reham Khan, who on several occasions in the past has criticised the Pakistan Tehreek-e-Insaf (PTI) chief, has recently launched another scathing attack on him.
Reham, a former BBC journalist, has said how difficult it was for her to speak out against her former husband when they were both married. The duo got married in 2015 but it fell apart in less than a year with British-Pakistani Reham accusing the former cricketer of taking hard drugs and adultery, among others. She also penned an autobiography throwing light on her married life with Khan.
Imran expected me to remain a politician's wife
She explained that Imran wanted her to be his wife but only for the outside world, she was expected to relish the privileges and not talk about things that were wrong. Whereas having been a journalist it was her instinct to note and share details on all that was falling apart in the province.
"The main issue between us was that he wanted me to be a politician's wife who would just enjoy the privilege of being that. He expected me to compliment him for being a great leader and not point out the corruption happening right under his nose. He wanted me not to share information I had as a journalist of what was happening in the province where he was in power. He wanted me to enjoy the luxury life he is so used to. I could not do that. People would bring me evidence of corruption and complaints wherever I went but Imran would first ignore them, then fly into a rage about it," Firstpost quoted her as saying.
"Love is about shared values and principles. Imran is a typical career politician and I am an uncompromising activist. It was difficult for me because I became quite attached to him, but it was also impossible for me to overlook his complete lack of interest in governing or providing any relief for the people. He wanted a smiling wife who would happily travel with him to luxury hotels in private jets or enjoy living quietly in his sprawling residence."
"With time, I saw through him and as I confronted him over the rampant corruption and a 180-degree turn in the ideology of the PTI, our relationship went rapidly downhill. A wife was not needed anymore and I was used as a sacrificial goat instead," she added.