Reports: Ajit Agarkar and three other former Indian cricketers in fray for India's national selection panel
Ajit Agarkar has an international experience of 231 games.
Updated - Nov 16, 2020 4:59 pm
794 Views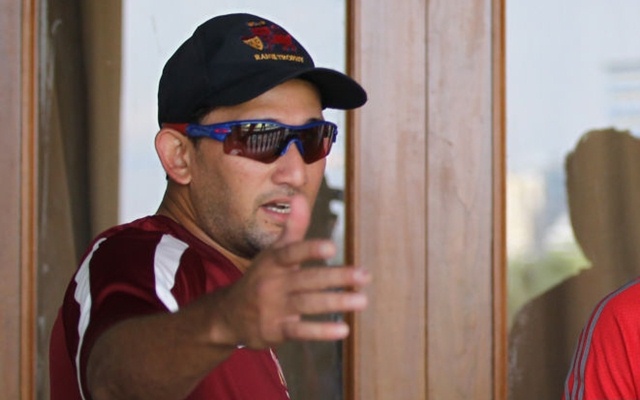 Board of Control for Cricket in India (BCCI) is profoundly committed to raising the bar of standard as far as Indian cricket is concerned. Of late, the world's richest cricket board is engaged in filling up the important positions as the current holders are set to bid adieu to their posts.
After five days of issuing the notice of vacancy for the national selectors' posts in the senior men's committee under the guidance of Sunil Joshi, former veteran cricketers Ajit Agarkar, Chetan Sharma, Maninder Singh and Shiv Sunder Das have reportedly sent their applications for the vacant posts.
The shortlisted applicants will be replacing three outgoing selectors who have served the board with sheer diligence. Devang Gandhi (East Zone), Saran deep Singh (North Zone) and Jatin Paranjape (West Zone), in the senior men's committee are the three outgoing selectors.
The three former cricketers may bag the position for their formidable leadership skills 
Talking about Chetan Sharma and Maninder Singh's career snippets, their contribution towards Indian cricket remains unrivalled. While the former has donned the national jersey in 23 Tests and 65 ODIs for India whereas the latter has been one of the top Indian spinners during his era. The stalwart bags an experience of 35 Tests and 59 ODIs. Ajit Agarkar has an international experience of 231 games.
Confirming his nomination Chetan Sharma said as quoted by India Today, "Yes, I have applied for the selector's post. I have no issues being an ordinary member of the panel. My main aim is to serve Indian cricket. I have played alongside legends like Sunil Gavaskar, Kapil Dev, Dilip Vegsarkar, learnt a lot from them."
Sounding confident, Maninder strongly believes that he will put his best foot forward given a chance. "Yes, I had applied last time (in January) and I am applying this time. If given a chance, I will certainly like to give my best shot," the gentleman briefed.
The fourth cricketer to confirm his application is former India opener Shiv Sunder Das. The 43-year-old hails from Orissa. Eventually, he boasts a truncated career playing for only 23 test matches sporting the national attire. It is learnt that Chetan and Maninder have applied from the North zone. Notably, Das has filed his application from the East Zone.
Also Read
The board has set a deadline of Sunday, November 15, for sending applications. As far as the requirements are concerned, the applicants should meet a minimum eligibility criterion of 30 first-class appearances. Interestingly, an age-cap of 60 years has been put into place. Moreover, the International experience of 7 Tests or a combination of 10 ODIs and 20 first-class matches will be given preference over the basic criterion of 30 first-class matches.
Talking about their task, they may have a mounting responsibility up ahead. They will have to select coaches for Team India, India A, Duleep Trophy, Deodhar Trophy, Challenger Trophy teams & Rest of India (for Irani Cup).